What's the Point of the Bible?
July 29
For Jews demand signs and Greeks seek wisdom, but we preach Christ crucified, a stumbling block to Jews and folly to Gentiles, but to those who are called, both Jews and Greeks, Christ the power of God and the wisdom of God.
>1 Corinthians 1:22-24
I was talking awhile back with the chairman of a pastoral search committee. He was traveling all over the country looking at candidates who were in the running to become the pastor at his church. I asked him how the search was going, and I was taken aback by his response.
He said, "You know, Pastor Graham, we've looked all over this country and have heard dozens of sermons from very competent candidates. But even after hearing all those sermons, very seldom have I heard these men ever preach Jesus."
Sadly, this problem isn't just confined to this particular situation. All over the world, gifted pastors and Bible teachers are opening the Word of God yet missing its entire point: Jesus. That's like trying to discuss the life of Abraham Lincoln but never mentioning the Civil War!
What the Church needs today is a crop of teachers who will open the Bible and teach Christ. And perhaps you're one of those people. So when you teach the Word, teach Christ. Don't miss the entire point of the Bible. Preach Christ first and foremost!
DON'T MISS THE POINT OF THE BIBLE: JESUS. OPEN GOD'S WORD AND FOCUS ON CHRIST FOUND IN ITS PAGES.
---

For more from PowerPoint Ministries and Dr. Jack Graham, please visit www.jackgraham.org
and
Listen to Dr. Jack Graham's daily broadcast on OnePlace.com.
Watch Jack Graham and Powerpoint Ministries Video Online.
 
Break free from fear, worry, anxiety, and more!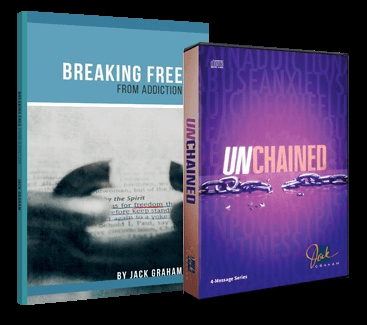 Is something robbing you of your freedom to live in the hope and victory of Christ? Get Pastor Graham's Breaking Free booklet and Unchained CD series today, and discover how to break free from the chains that bind you!
Thank you!
Jack Graham
PowerPoint Ministries