How you can warmly welcome outsiders into the Body
August 23
Let brotherly love continue. Do not neglect to show hospitality to strangers, for thereby some have entertained angels unawares.
>Hebrews 13:1-2
I recently spoke with a man who was looking for a church to attend. He told me about one church he visited and said, "You know, when I walked into that church for the first time, I didn't know a single person. And all the people were huddled together as friends, enjoying each other's fellowship, which was great. But not one person welcomed me in."
Very often, I see people in the body of Christ become so inward focused that they forget there are people outside the walls who need to know Jesus as Savior. They neglect welcoming others into the community of faith because they're so engrained into their church clique.
But I can't help but wonder what would happen if we stepped out of those cliques, turned our focus outward more often, and extended a warm welcome to those who aren't a part of our local body of believers. I'm convinced if that happened, more people would respond to our message and our churches would grow like never before!  
When God brings outsiders to your doors, welcome them in with open arms. Turn your focus outward and allow God's love to be shown through you to a watching world!
FOCUS YOUR CHRISTIAN LOVE OUTWARD, NOT JUST INWARD, AND WELCOME OUTSIDERS INTO THE BODY OF CHRIST WITH OPEN ARMS.
---

For more from PowerPoint Ministries and Dr. Jack Graham, please visit www.jackgraham.org
and
Listen to Dr. Jack Graham's daily broadcast on OnePlace.com.
Watch Jack Graham and Powerpoint Ministries Video Online.
 
Break free from fear, worry, anxiety, and more!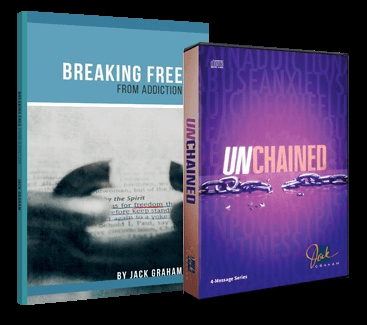 Is something robbing you of your freedom to live in the hope and victory of Christ? Get Pastor Graham's Breaking Free booklet and Unchained CD series today, and discover how to break free from the chains that bind you!
Thank you!
Jack Graham
PowerPoint Ministries