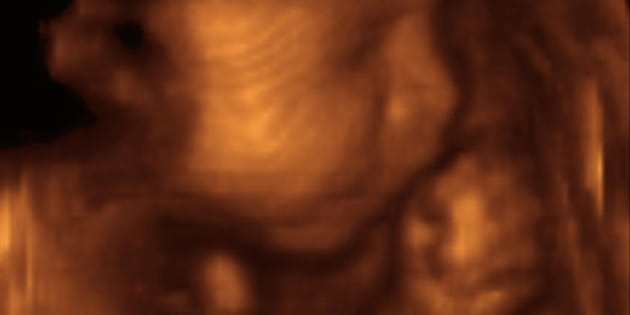 On the cover of TIME this week is this headline:
40 Years Ago, Abortion-Rights Advocates Won an Epic Victory with Roe v. Wade. They've Been Losing Ever Since.
The story – "What Choice?" – is written by Kate Pickert. The main point of the article is that Roe v. Wade hurt the pro-choice cause by delivering the movement's main goal and by energizing a generation of pro-life activism.
Not surprisingly, the story is biased against the pro-life cause. Though the issue of "personhood" and "life" is alluded to (see below), Pickert never explores the reasons for a surge in pro-life activity. Had she sought to explain the pro-life perspective, she would have shown how this debate is really a showdown between reproductive rights and humanrights, and which rights are foundational to freedom.
Still, I commend Pickert for using the terminology of "pro-life" and "pro-choice" throughout the article. (She doesn't use these terms consistently, but it's nice to see the terms both sides prefer utilized in a journalistic piece.)
Summary of the Article
The story gives us an inside-glimpse of an abortion clinic and its director, Tammi Kromenaker. Pickert shows how it is increasingly difficult to obtain an abortion in certain areas of the country, due primarily to statewide legislation regulating abortion:
In 2011, 92 abortion-regulating provisions–a record number–passed in 24 states after Republicans gained new and larger majorities in 2010 in many legislatures across the country. These laws make it harder every year to exercise a right heralded as a crowning achievement of the 20th century women's movement.
Surveying the landscape of pro-life legislation, Pickert paints a stark picture for pro-choice advocates:
While the right to have an abortion is federal law, exactly who can access the service and under what circumstances is the purview of states. And at the state level, abortion-rights activists are unequivocally losing.
Why is this the case? Pickert pulls no punches. Pro-choice advocates are losing the debate:
Part of the reason is that the public is siding more and more with their opponents. Even though three-quarters of Americans believe abortion should be legal under some or all circumstances, just 41% identified themselves as pro-choice in a Gallup survey conducted in May 2012…

If abortion-rights activists don't come together to adapt to shifting public opinion on the issue of reproductive rights, abortion access in America will almost certainly continue to erode.
Even after the reelection of President Obama and the defeat of a pro-life candidate likeRichard Mourdock (who got into hot water with their controversial comments on rape and pregnancy), Pickert points out that the winning Democrat is also pro-life.
Throughout the article, Pickert laments the shrinking of abortion rights and explains the reduction by pointing to the relegation of abortion to specialized clinics, new government regulations on the practice, and generational differences in the pro-choice camp. Though Pickert describes an abortive procedure in clinical, unemotional terms, she deserves credit for taking us behind the closed doors of a clinic to see what happens: