A great Storm, A Great Question and A Great Calm
 "And a great windstorm arose…but He said to them, 'How is it that you have no faith?'…and there was a great calm." (>Mark 4: 35-40)
If you read the story recorded in the verses referenced above you will see that Jesus directed the apostles to get into their boat and cross over to the other side of the Sea of Galilee. On this sea crossing a great storm fell upon them. They woke Him with the question, "Don't you even care that we (including Him) are all going to drown?" After turning the great storm into a great calm He asked them the great question "How is it that you have no faith?"
Jesus had been teaching them that He was the King of the Kingdom of God and they were subjects in that Kingdom. Did they really think all of this was going to come to an end at the bottom of the Sea of Galilee? One translation renders His great question "Do you not even yet believe in me?" Another puts it "When are you going to get some faith?"
Before we are too hard on the apostles, let's apply the essential truth of this story personally. Jesus has promised us that He will take us to the other side of this life to the next dimension called heaven. While we are on that journey, if a great storm falls upon us do we believe that storm declares all His promises to be null and void? Or do we have a quality of faith that can turn that great storm into a great calm?
This story teaches us that storms in our life are a classroom in which God wants to strengthen, grow and authenticate our faith.

---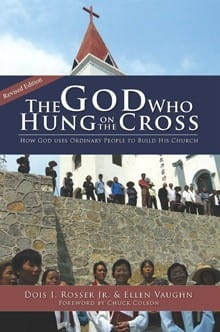 Free Book: The God Who Hung on the Cross
This newly revised paperback edition features reflections on 25 years in ministry by Dois Rosser. The book details the history and vision of ICM, the parent organization for the Mini Bible College, and the vehicle for distributing MBC to congregations around the world. Dois' story is an inspiration, encouraging Christians to give of their time and resources to experience the abundant power of God at work. Journey around the world with Dois and discover that you too can be a part of something bigger than yourself!