The Fourth Condition for Peace
"The things which you learned and received and heard and saw in me, these do, and the God of peace will be with you." - (Philippians 4:9)
Paul's fourth condition for the peace of God is simply to do all the right things. Does it mean there is something we can do to maintain the peace of God in our life? Oh there certainly is! In the verse quoted above Paul is writing to his favorite church when he prescribes, that if they will do all the things they have learned, believed, heard and seen modeled in his life, then the God of peace will be with them.
The author of the fourth psalm cannot sleep because if he does the right thing he doesn't see how he can survive. His insomnia and anxiety are converted into peace when he resolves to make whatever sacrifices he has to make to do the right thing and then trust the Lord for survival.
Sometimes the "peace thief" that is robbing us of peace is that we don't see how we will survive if we do the right thing. We are therefore, like most people, doing the expedient thing. When that is the case insomnia and anxiety could be converted into peace if we will resolve to make whatever sacrifices we must make to do the right thing and put our trust in the Lord for survival.
Next time you are not in a state of peace, resolve to offer those sacrifices of rightness, and you will find that the peace of God will come flooding back into your life.

---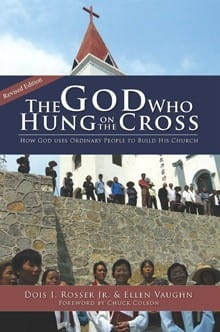 Free Book: The God Who Hung on the Cross
This newly revised paperback edition features reflections on 25 years in ministry by Dois Rosser. The book details the history and vision of ICM, the parent organization for the Mini Bible College, and the vehicle for distributing MBC to congregations around the world. Dois' story is an inspiration, encouraging Christians to give of their time and resources to experience the abundant power of God at work. Journey around the world with Dois and discover that you too can be a part of something bigger than yourself!