A Prayer with No Petition
"Praise the LORD, O my soul, and forget not all his benefits—who forgives all your sins and heals all your diseases, who redeems your life from the pit and crowns you with love and compassion…"  - (PSALM 103: 2 – 4 NIV)
The Old Testament people of God sang from the Psalms when they worshiped God. When they worshiped, sometimes they talked to God about God. Sometimes they talked to God about people, usually their own life. And sometimes they were not talking to God at all, they were talking to people about God: praising, praying, and preaching.
When we read the psalms we should always ask ourselves, "To whom was the author speaking and about whom was he speaking?"
The verses quoted above are from a psalm of prayer. But the strange thing is there is no petition in this prayer. The verb "to pray" literally means to ask. So we are not really looking at a prayer psalm but a psalm of praise and thanksgiving. The Psalmist's soul is so full all he wants to do is praise the Lord in grateful worship.
What an example for us to pray with no "gimme" in our prayer. Does your soul ever get so full that all you want to do is thank the Lord for all His blessings? He begins by thanking God for his salvation. In the Gospels Jesus heals ten lepers and only one comes back to thank Him. Jesus asked the question "Where are the nine?"
Are you one of the 90% who never thank the Lord for redeeming your life from the pit of sin? Or do you want to be part of the 10% who thank the Lord for their salvation in grateful worship?

---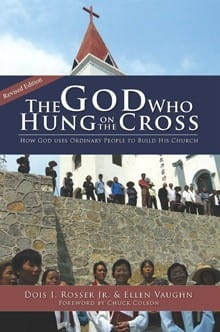 Free Book: The God Who Hung on the Cross
This newly revised paperback edition features reflections on 25 years in ministry by Dois Rosser. The book details the history and vision of ICM, the parent organization for the Mini Bible College, and the vehicle for distributing MBC to congregations around the world. Dois' story is an inspiration, encouraging Christians to give of their time and resources to experience the abundant power of God at work. Journey around the world with Dois and discover that you too can be a part of something bigger than yourself!