Ed Young Television Devotional
The Miracle Motivates Movement
"And having been warned in a dream not to go back to Herod, they returned to their country by another route." Matthew 2:12
THINK
The miracle motivates movement! Christmas season is a time when we remember what is truly important. We reflect on what we have been blessed with. We take time to focus on the greatest gift ever given – the gift of Jesus Christ. But the miracle of Christ's birth isn't something we should reflect on just during this time of year. The fact is, the gift of Jesus Christ is something that should motivate us to move every day of our lives.
If you have accepted the free gift of salvation through Christ, you have a responsibility to allow that gift to motivate you. You should be motivated to live differently than you did before. You should be motivated to seek God with all your heart. And you should be motivated to reach out to the world around you and introduce them to that same gift.
Are you motivated for movement this Christmas season?
PRAY
Thank God for the greatest gift that was ever given. Pray for the determination to move forward in your life to reach others with that gift.
ACT
Write down the name of someone you know who needs to meet Jesus. Use today to reach out to them and invite them to join you at church on Christmas Eve!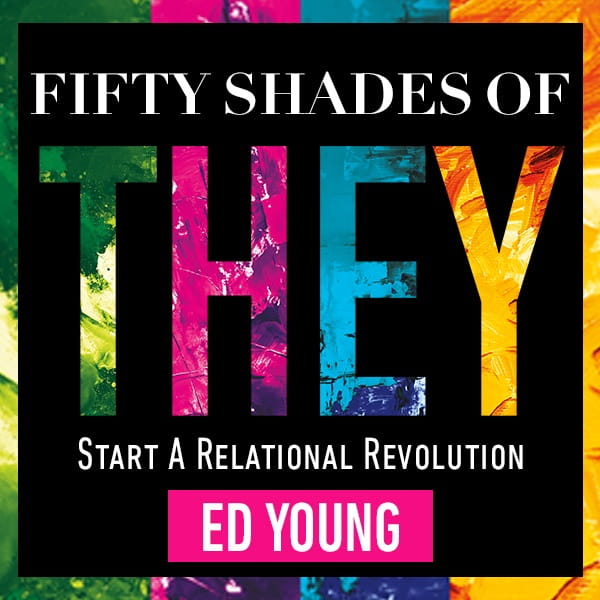 FIFTY SHADES OF THEY From New York Times Best-Selling Author Ed Young
Fifty Shades of They gives you fifty simple, yet profound insights that will help any relationship thrive, from friendships to business partnerships to marriages. Based on biblical standards and the teaching of Ed Young, this book is written for anyone who is looking to give new life to their relationships.
For more information about this and other subjects, visit the Ed Young Television website: www.edyoung.com