Ed Young Television Devotional
Place God First
"Love the Lord your God with all your heart and with all your soul and with all your mind.">Matthew 22:37
THINK
With the New Year comes new hope, new opportunities, and new potential. It's during this time that people also begin to re-look at their priorities. Life has a way of getting us off track. We can get so caught up in the routine and schedule of life that we let the good overtake the great.
Make sure your schedule is one that allows the main things, the important things, to hold the top spots. Focus on God first. He should hold that top spot. So as this year begins, think about your priorities (those things you say are important). Do your commitments (what you do) line up to those? Do the things you do and the places you go show God that He is the most important part of your 2017?
PRAY
Admit to God if you have let Him slip down the priority list. Pray for His forgiveness. Then pray for the discipline to keep Him at the top spot of your schedule this year.
ACT
Make your relationship with God the most important part of 2017. If you need to, schedule a daily time with him in your calendar. Make daily time with Him, and weekly time at His House (the local church) a commitment you do not break.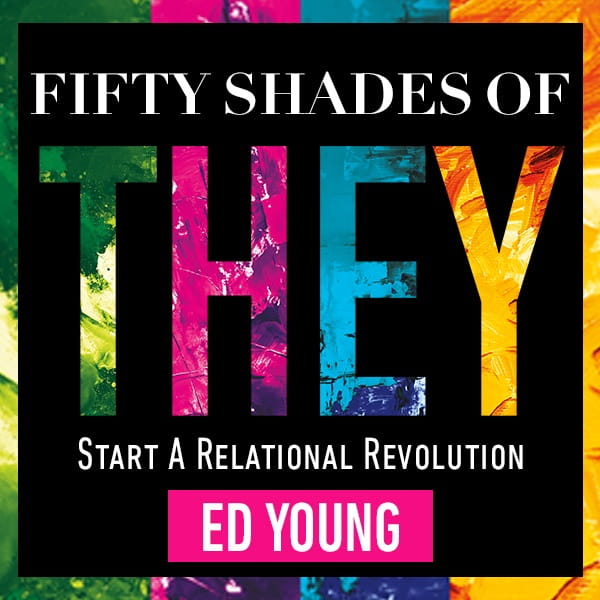 FIFTY SHADES OF THEY From New York Times Best-Selling Author Ed Young
Fifty Shades of They gives you fifty simple, yet profound insights that will help any relationship thrive, from friendships to business partnerships to marriages. Based on biblical standards and the teaching of Ed Young, this book is written for anyone who is looking to give new life to their relationships.
For more information about this and other subjects, visit the Ed Young Television website: www.edyoung.com