Ed Young Television Devotional
More Than a Secondhand Emotion
DEVOTIONAL:
"But Ruth said, 'Do not urge me to leave you or turn back from following you; for where you go, I will go, and where you lodge, I will lodge. Your people shall be my people, and your God, my God.'" Ruth 1:16
THINK
So often, love is thought of as a "secondhand emotion." We're told time and time again through the message of society that if we don't feel it, it must not be real. But the reality of love is more than an emotion. The real foundation of love is commitment.
Don't feel your way into a commitment. Instead, commit your way first, and the emotions will follow. If you want to experience the true power of love in your life, don't think of it as an emotional response or reaction. Instead, realize, like Ruth did, that true love is all about committing yourself to a cause, no matter what the cost!
PRAY
Thank God for His display of commitment in your life. Thank Him that His love isn't based on emotions. And ask Him to help you show that same kind of commitment as you seek to live out a life of love.
ACT
Read Ruth 1:1-16 for a deeper understanding of Ruth's commitment and example of love. Then, think about ways you can make commitment a bigger part of your own life so that you can live and display a life of true love.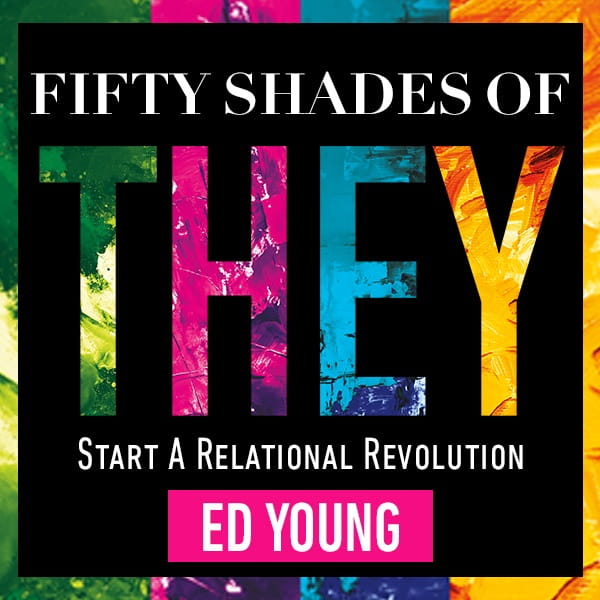 FIFTY SHADES OF THEY From New York Times Best-Selling Author Ed Young
Fifty Shades of They gives you fifty simple, yet profound insights that will help any relationship thrive, from friendships to business partnerships to marriages. Based on biblical standards and the teaching of Ed Young, this book is written for anyone who is looking to give new life to their relationships.
For more information about this and other subjects, visit the Ed Young Television website: www.edyoung.com