September 18
"My people will be satisfied with My goodness," declares the LORD.
Jeremiah 31:14
A friend visited the home of the president of a Central American country. The political leader collected ancient Indian art. Six-foot stone spheres, carved by Aztecs, rested in his garden. My friend marveled at the perfect roundness. That was something satisfying to his soul about sublime roundedness. Humans have a passion for completeness ranging from a resolution of disagreements to the completion of a musical chord. This points to the deeper need for spiritual satisfaction. The human psyche cannot rest until that need is met. The human spirit yearns for God's goodness, and He promises to satisfy us with it.
Click here to sign up for your free Winning Walk newsletter!
---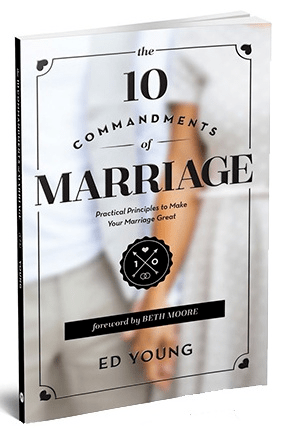 Have a healthy, happy, passionate and fulfilling marriage!
Dr. Young takes a practical, relevant, humorous, and convicting look at marriage in his book, The 10 Commandments of Marriage.
Request your copy of The 10 Commandments of Marriage when you give to share the proven truth of God's Word.
 
May it help you grow your marriage into one that's healthy, happy, passionate and fulfilling!