November 26
… thanks be to God, who gives us the victory through our Lord Jesus Christ.
1 Corinthians 15:57
The moment in 1944 the Allies landed on Normandy's beaches, Hitler was finished. However, it took another 11 months to bring the victory to the bunker where the Nazi tyrant hid. The moment Jesus Christ was born, Satan was defeated. The Kingdom of God arrived in Jesus, and we live in the era when that victory is advancing in the world. The full impact of Christ's victory will be evident in His Second Coming. Meanwhile, His people are moving in the wake of the victory He's already won.
Click here to sign up for your free Winning Walk newsletter!
---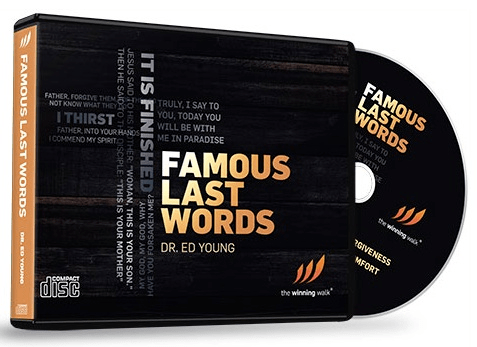 What people say in their final moments matters. And when those final words come from the most famous man in history, they hold deep meaning for every one of us.
Dr. Ed Young's 4-message series, 
Famous Last Words
, takes you to the foot of the cross where you'll find Christ's final words of encouragement and inspiration will guide you through your own dark times and provide timeless truth to hold onto for a brighter future.
Receive your copy of 
Famous Last Words
 when you donate below. Thank you for your support of The Winning Walk!