May 26
How blessed is the man who does not walk in the counsel of the wicked, nor stand in the path of sinners, nor sit in the seat of scoffers! But his delight is in the law of the LORD, and in His law he meditates day and night. He will be like a tree firmly planted by streams of water, which yields its fruit in its season and its leaf does not wither; and in whatever he does, he prospers. -Psalm 1:1-3
God's covenant people aren't accidental sprouts, but planted trees. Planting means purpose. The spot is chosen carefully, near a stream. The waters' edge is where we grow best. You may have been born in adversity to learn how to overcome. But always the waters are nearby. There is a place where you best hear and respond to the Holy Spirit. God will plant you there. Your purpose is to bear fruit—the fruit of the Kingdom harvest, the fruit of repentance, and the fruit of the Spirit. But no water, no fruit. God knows where to plant you. Receive your "place" with gladness.
Click here to sign up for your free Winning Walk newsletter!
---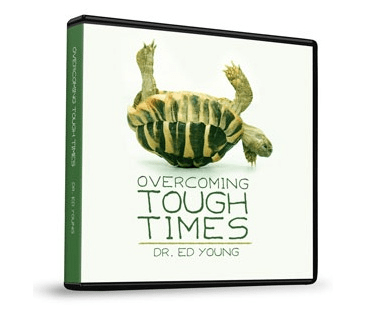 Endure Suffering with Unwavering Faith
Dr. Ed Young looks to the book of Job in his CD series, Overcoming Tough Times, and finds answers to the question we all ask in the face of suffering: "Why is this happening to me?" Dr. Young helps you answer this question through the five messages in this series, including:
"The Purpose of Suffering"
"How NOT to Comfort"
"The Great Question"
"The Great Affirmation"
"The Source of Wisdom"
Overcoming Tough Times is our gift to thank you for your donation to The Winning Walk, so please give generously now. And may you be encouraged to face your own suffering with unwavering faith.