June 18
… the testing of your faith produces endurance.
James 1:3
"Shaken to the roots." That's an expression describing a person going through a severe crisis. But nature teaches that the tree most severely impacted by the storm puts down the deepest roots. Branches may be snapped off, twigs broken and leaves ripped away, but deep roots are undisturbed by the howling gales. In fact, they only get deeper and stronger. Your existence is like the tree trunk, up in the tumult. But is you are in Christ, your life is hidden in its roots, which the storms can't touch.
Click here to sign up for your free Winning Walk newsletter!
---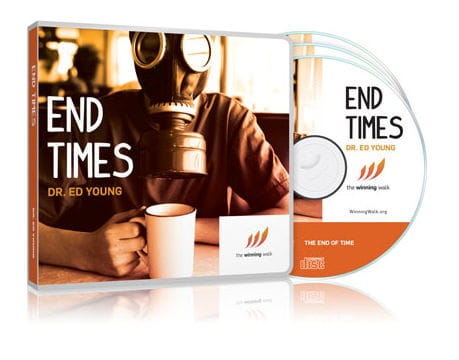 You can have confidence, joy, and peace – even in death!
As believers, we don't need to fear the end of the world. Jesus has conquered death and promised us eternal life with Him!

Dr. Ed Young takes an in-depth look at life, death, the second coming of Christ, the great judgment, and the promise of heaven in his 5-message CD series, End Times.

It's our gift to thank you for your generous donation to The Winning Walk below.

Thank you for your support – and may the End Times series empower you to be confident in your future, as you know the proven truth of God's plan for the end of time.