July 19
How blessed is he who considers the helpless; The LORD will deliver him in a day of trouble.
Psalm 41:1
It's satisfying to help someone get on their feet. I was barely 24 when I became pastor of a church in Erwin, North Carolina. The people in that mill village helped me get on my feet. They taught me and built things into my life that help me stand today. Floyd Glover, Erin Holmes, Roy Godwin, and a host of others bring happiness to my heart just thinking of their names. They also have a big share in any successes I enjoy, because Jo Beth and I were helpless, and they considered us enough to be patient and serve the young pastor who thought he had come to serve them.
Click here to sign up for your free Winning Walk newsletter!
---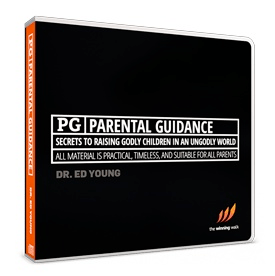 Transform how you think about parenting!
Most anyone can become a parent, but successful parenting eludes so many. Even many Christian families find themselves spiraling out of control as their children fall victim to drug and alcohol abuse, sexual promiscuity, and even suicide.
 
That's why Dr. Ed Young put together his easy-to-follow 3-message CD series, Parental Guidance. In it, Dr. Young reveals proven truth that every mother, father, and grandparent can immediately embrace in order to build and strengthen their family.
 
Parental Guidance is our gift to say thank you for your donation below to help share proven truth through The Winning Walk's broadcast ministry. We pray it transforms the way you think about parenting!