February 29
Cast your burden upon the LORD and He will sustain you; He will never allow the righteous to be shaken. - Psalm 55:22
There is a jarring jolt and a blessed jolt. God will shake you up so that you learn to cast your burden on Him, blessing you with the discovery of how to walk through His sustaining power. Job was jolted severely, yet he came to declare, "Though He slay me, I will hope in Him" (Job 13:15). The jarring jolt led to the blessed jolt, when Job was amazed at how God ultimately blessed him with double that which he had prior to the jarring jolts.
Click here to sign up for your free Winning Walk newsletter!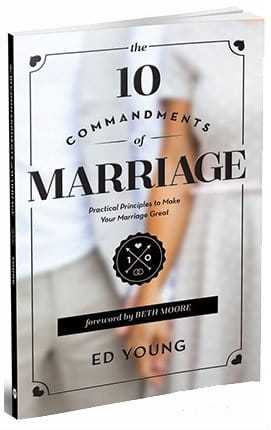 10 Commandments of Marriage: Keeping Your Marriage Strong Through Any Struggle
God wants your marriage to be nothing short of incredible. But it takes work… a work that can begin when you dive into the pages of this book.

So be sure to request your copy of The 10 Commandments of Marriage when you give your best gift below to help share the proven truth of God's Word through The Winning Walk!