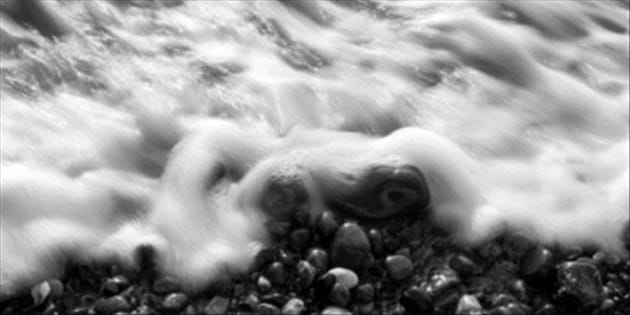 It was an ordinary Wednesday that began with extraordinary joy. Weeks before, I had committed to take a prayer retreat once a month. I envisioned a whole day basking in the presence of the Lord at a private encampment 20 miles from home.
Arriving early, I made my way to a modest chapel overlooking a small river. I began by asking God to open the doors to heaven so that I could enjoy him in prayer and worship. I meditated on Scripture, quoting verses and memorizing new ones. I prayed and sang hymns aloud. And I wept.
Five hours into my day, joyful anticipation turned to bitter frustration. I paced, angry with God because, though I was drawing near to him, he seemed so far away from me. How could he let me sacrifice a whole day to commune with him and yet not be with me?
His message was undeniably clear: "My child, I'm not hiding from you. You've been hiding from Me. And before you can enjoy fellowship with Me, you must uncover the hidden places of your heart."
The words were indicting but true. I harbored sin?habits, words, actions, attitudes?that I had tried to conceal. Rather than admit my sin, I had counted on my "spiritual" activities to cancel it out?or at least to cause it to be overlooked. It was time to be honest with God.
That day, I learned that communion with God must be preceded by confession before God.
Running for cover
Genesis 2:25 contains the only description we have of the first man and woman: "[They] were both naked, and they felt no shame." Adam and Eve had nothing to hide.
One chapter later, sin entered the world and the two panicked. First, they covered their bodies (3:7). Their nakedness brought fear. Next, they attempted to hide from God (v.8). Finally, they attempted to hide their sin by placing the blame elsewhere (vv. 11-13).
We are all inclined to live part of our lives in hiding. This double life affects us in multiple ways. First, it ruins our relationships with other people. Moses warned: "You may be sure that your sin will find you out" (Num. 32:23). In a shocking instant, what has been private for many years will become public. And when it does, relationships will be injured.
Secret sin without open confession also leads to personal anguish. In Psalm 32:3-4, David records the misery of a hidden life: "When I kept silent, my bones wasted away through my groaning all day long. For day and night your hand was heavy upon me; my strength was sapped as in the heat of summer."
br />
The most dangerous result of unconfessed sin is the inability to relate rightly to God.
The most dangerous result of unconfessed sin is the inability to relate rightly to God. In Luke 18:9-14, Jesus told a parable about two men who went to the temple to worship. The Pharisee proudly declared, "God, I thank you that I am not like other men?robbers, evildoers, adulterers?or even like this tax collector. I fast twice a week and give a tenth of all I get."
The second man, a tax collector, simply said: "God, have mercy on me, a sinner."
The words and actions of both men reveal the condition of their hearts. The first was confident in his righteousness. He preferred to compare himself with others rather than measure himself against a holy God. In contrast, the tax collector's prayer expressed a right understanding of his spiritual condition. He was a sinner.
The Pharisee went away empty and self-deceived. The honest tax collector went away restored and in communion with God. Why? Because he confessed with a heart that had nothing to hide. "The sacrifices of God are a broken spirit; a broken and contrite heart, O God, you will not despise" (Ps. 51:17).
Exercising naked
To confess means to admit or concede. It involves stripping away layers of disguise to expose what is really at the center of who we are. Confession is the discipline of making an honest appraisal of ourselves.