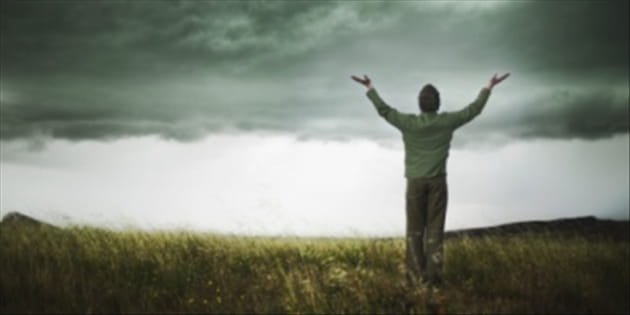 The doctrine of justification is the best news in the world. Justification is not intended for debate, but to fuel the fires of worship and joy that burn deep within our hearts. Sure, sometimes debate is necessary. Paul wrote Galatians to defend the truth that we are justified by faith in Christ alone and not by works of the law. But polemics are not the end; they are a means to the end. The end is joy overflowing in praise.
In Romans 5:1, Paul says:
Therefore, since we have been justified by faith, we have peace with God through our Lord Jesus Christ. Through him we have also obtained access by faith into this grace in which we stand, and we rejoice in hope of the glory of God.
Did you catch the note of joy?
So let's think about justification, for the sake of exultation. Let's aim for clarity in understanding this important doctrine in order to maximize our joy in three glorious realities it makes possible.
1. We have peace with God
Nothing is more important than being at peace with God. To be at odds with the God of the Universe is a terrible thing. To be under his wrath and curse, subject to his righteous judgment is horrifying. We need peace with God and the only way to get it is through justification.
What is justification? The Westminster Shorter Catechism answers, "Justification is an act of God's free grace, wherein he pardoneth all our sins, and accepteth us as righteous in his sight, only for the righteousness of Christ imputed to us, and received by faith alone."
"Is this relevant to my life?" you might ask. Only if you are a sinner. Just take inventory of the last twenty-four hours:
· If you have failed to love God with all of your heart, soul, mind and strength
· Or have been irritable or grumpy with your spouse or kids
· Or lost your cool when someone cut you off in traffic
· Or indulged a lustful thought
· Or secretly coveted the position or circumstances of someone else's life
· Or have silently (or audibly) complained about anything
· Or neglected to show love to family, friend, or foe
In short, if you have failed to do anything that God requires or to refrain from anything he forbids, then this is extremely relevant to you. Because the only way you can have all of your sins freely forgiven by God is through justification.