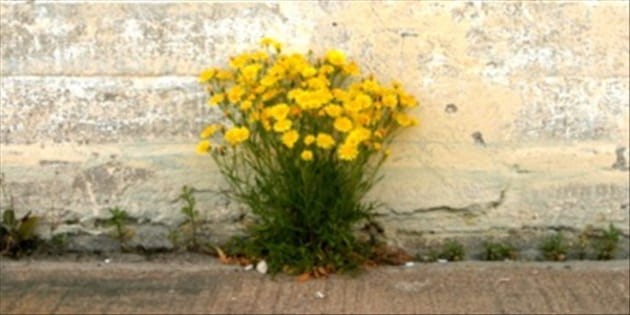 Tri Robinson pastors Vineyard Boise Church in Boise, Idaho, a growing fellowship of more than 3,000 members. He also hunts, fishes, and maintains a ranch outside of town. He voted for George W. Bush—twice—and is a creationist, pro-life, and against same-sex marriage. But this "Red State" evangelical Christian isn't just red—he's also green.
Reconciling the two, however, has taken Robinson years. Before he was a Christian, caring for the environment came naturally. A science teacher for 10 years, he and his wife, Nancy, spent the first 14 years of their marriage without electricity in an older home on the family ranch in California. They grew some of their own food and truly appreciated the value of nature.
Then Robinson became a Christian and entered the ministry during a time when many Christians translated the theology that Jesus was coming back soon as a green light to use up the earth. So he set aside his devotion to nature.
But during the last 15 years, the conviction to care for God's creation grew in Robinson's spirit, until he decided to bring the issue to his congregation. He spent six months formulating his message, all the while battling fears he'd be perceived as liberal or extreme.
"I was scared to death about delivering that message," says Robinson. "I hoped that the Lord really had spoken to me about it."
His congregation's response shocked Robinson. "Tears filled my eyes when I received a standing ovation at every service and a $10,000 start-up special offering," he recalls. "In 25 years of preaching, it was the first time I'd ever received a standing ovation. I realized Christians are just waiting for leaders to talk about the elephant in the room."
The Great Omission
Where once there was a gaping hole in the conversational landscape, Christian voices are ringing out across the country.
"I remember that on Earth Day 1990, my local church didn't mention it at all," says Albert Hsu, associate editor of InterVarsity Press and author of The Suburban Christian. "My pastor later told me it wasn't a Christian thing to care about. That was a wake-up call. I think a lot of this goes back to Gnosticism, when people thought the physical world was evil. Those ideas can lead to bad stewardship. Certain denominations believe this world will be destroyed in the end times so we needn't bother caring for it. But God declared this world good and calls us to take care of it."
p>Robinson points out that caring for the environment was God's idea before it made the agenda of any political party. "In Genesis chapter 9, the covenant was made, and with it came our responsibility for the creation," he says. "I believe that if anything is going to change, it has to come through biblical truth. Servanthood and stewardship should be our thing. If we're truly evangelicals, we need to act on this."
In February 2006, 86 evangelical leaders added their names to the statement "Climate Change: An Evangelical Call to Action," released by the Evangelical Climate Initiative. The document claims that a climate change resulting from global warming is real and will hit the poor the hardest, and that Christians are morally obligated to act now. Among the signatories are the presidents of Christian relief organizations, universities, and associations, and nationally known pastors like Rick Warren and Jack Hayford.
Twelve years earlier, in 1994, the Evangelical Environmental Network garnered 500 signatories with its "An Evangelical Declaration on the Care of Creation."
Even so, says Hsu, with so many American Christians living in the "land of plenty," it's difficult to keep the environment at the forefront of one's mind. "Suburbia is a consumer culture," he says. "If we need something, we buy it and use it, instead of finding alternatives. One of the problems in suburbia is that it's a place of abundance where we don't see the scarcity and limitation of resources."