Mary responded, "I am the Lord's servant, and I am willing to accept 
whatever he wants. May everything you have said come true."
And then the angel left. - Luke 1:38
Now why ever did the angel just leave Mary? Wouldn't you have thought the angel would have stayed? After telling her what was going to happen to her, the very least he could have done was to stick around and see her through.
Mary must have wondered how she was ever going to manage. But the fact of the matter was that the angel departed and left her to face the grave consequences of her submission. Where was the angel when she had to try to explain the situation to Joseph? If only the angel had appeared by her side as she struggled to relate her incredible experience, Joseph might have believed her! She had to explain herself to her parents. Where was the angel then?
Mary discovered that obedience can be a lonely place. To say yes to God when an angel is talking to you is one thing, but to go on saying yes when the angel has left is another thing altogether! But God wants to see if we will walk on in the dark.
If we can come to that point, we may have the privilege of having the angel slip back and whisper in our ear, "God has decided to bless you" (Luke 1:30), and that should be enough! What is God asking you to do? Will you do it? More importantly, will you do it without the angel?
For Further Study: Luke 1:26-38
Excerpted from The One Year Devotions for Women, Copyright ©2000 by Jill Briscoe. Used by permission of Tyndale House Publishers. All rights reserved.
For more from Jill Briscoe, please visit tellingthetruth.org.
SPECIAL OFFER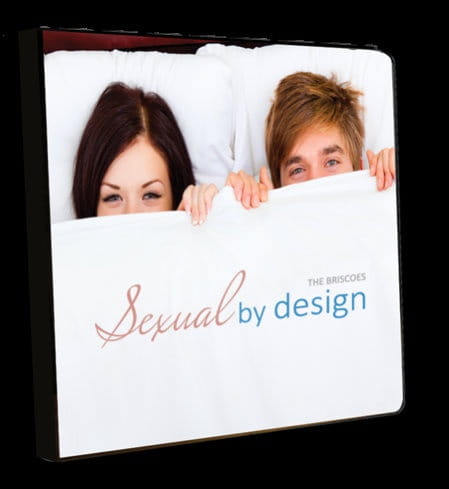 Learn to speak the truth about sexuality to our hurting culture
Many Christians become uneasy when a conversation turns to issues of alternative lifestyles and sexual identity. That's because our culture increasingly demands tolerance toward the mainstream variations of sexuality.
Stuart, Jill, and Pete bring biblical clarity to the subject of sexuality in their 6-message series, Sexual by Design. These messages will help you confidently stand in truth and speak with love on these hot-button issues.
Sexual by Design is our gift to thank you for your donation to help more people experience the abundant Life Jesus offers. So be sure to request your copy when you give below.
And thank you for your support to help us share God's transformational truth with the world!