When the Roman officer who stood facing him saw how he had died,
he exclaimed, "Truly, this was the Son of God!" - Mark 15:39
We cannot be Christians without the Cross. The Cross tells us sin has been "crossed out" and dealt with. The Cross tells us what a holy God thinks about our sinful nature—it had to be judged. Someone had to be punished for our sin.
It was either going to be us or a substitute. The Cross gave us our substitute: Jesus Christ, who died in our place.
Most of the world doesn't even know what it is doing to Jesus Christ. To count him of no worth, to misunderstand his work at the Cross, to live as if he had never lived or died, to reject his claims to be master of our lives, or to relegate him to a brief hour on Easter or Christmas is to despise him as surely as the soldiers crucified him on that hill far away. To reject Jesus is to throw away the only chance for forgiveness.
Jesus died in our place on a wooden cross two thousand years ago so we could be forgiven. We only have to accept that forgiveness. We have to accept the Cross. The Roman army officer realized that something extraordinary had happened and said, "Truly, this was the Son of God!" (Mark 15:39).
We can attend church regularly, teach Sunday school, and sing in the choir, yet if we refuse to accept the Cross, we will be shut out of heaven. You and I cannot get to heaven except through the door shaped like a cross.
For Further Study: Mark 15:21-41
Excerpted from The One Year Devotions for Women, Copyright ©2000 by Jill Briscoe. Used by permission of Tyndale House Publishers. All rights reserved.
For more from Jill Briscoe, please visit tellingthetruth.org.
SPECIAL OFFER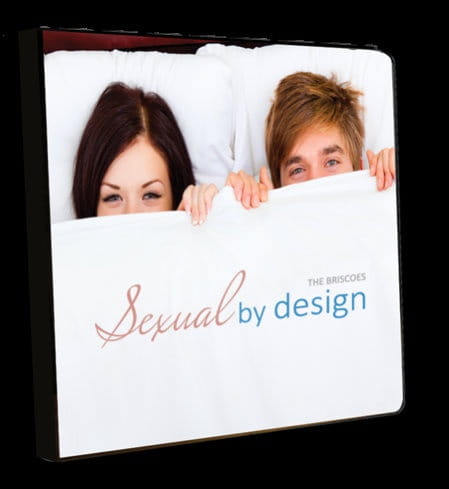 Learn to speak the truth about sexuality to our hurting culture
Many Christians become uneasy when a conversation turns to issues of alternative lifestyles and sexual identity. That's because our culture increasingly demands tolerance toward the mainstream variations of sexuality.
Stuart, Jill, and Pete bring biblical clarity to the subject of sexuality in their 6-message series, Sexual by Design. These messages will help you confidently stand in truth and speak with love on these hot-button issues.
Sexual by Design is our gift to thank you for your donation to help more people experience the abundant Life Jesus offers. So be sure to request your copy when you give below.
And thank you for your support to help us share God's transformational truth with the world!