Ed Young Television Devotional
Overcoming Distraction
"After Jesus was born in Bethlehem in Judea, during the time of King Herod, Magi from the east came to Jerusalem and asked, 'Where is the one who has been born king of the Jews?  We saw His star in the east and have come to worship Him.'" Matthew 2:1-2
THINK
When confronted with the birth of Jesus, the Magi, Herod, and the religious leaders all had different reactions. The Magi were intense in their pursuit of Jesus. They had heard about Him and sought Him with all they had. They overcame difficulty, distance, distraction, and danger all so they could bow at the feet of the newborn King.
We have an opportunity every day to be intense in our pursuit of Jesus. But during this season, how often does that pursuit get put on the backburner because of all the distractions? Don't allow the busy-ness of this Christmas season to distract you from the purpose of this Christmas season. Set your eyes on the Savior, and do all you can to pursue Him today.
PRAY
Admit to God where you are lacking in your pursuit of Him. Pray for the determination and discipline to focus on Jesus, especially when other things begin to distract you.
ACT
Take time today to get away from the distractions. Turn off your phone (yes, there's an "off" function), get away from your normal activities, and simply take a few minutes to pray for God to remind you of what this season is all about!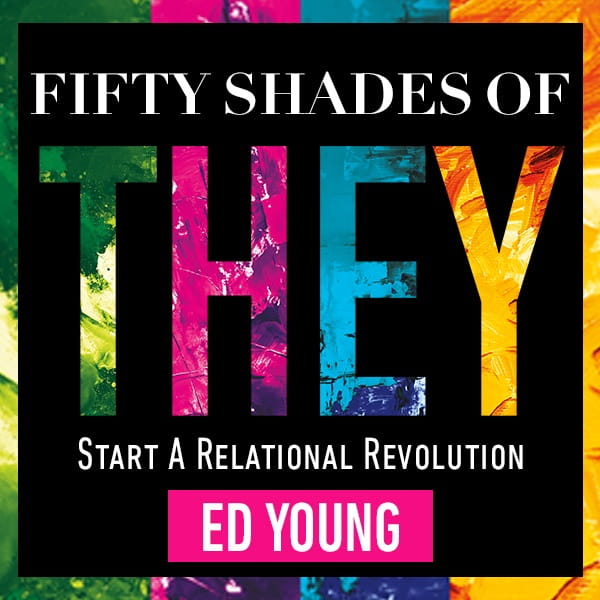 FIFTY SHADES OF THEY From New York Times Best-Selling Author Ed Young
Fifty Shades of They gives you fifty simple, yet profound insights that will help any relationship thrive, from friendships to business partnerships to marriages. Based on biblical standards and the teaching of Ed Young, this book is written for anyone who is looking to give new life to their relationships.
For more information about this and other subjects, visit the Ed Young Television website: www.edyoung.com