Ed Young Television Devotional
Men and Women - The Final Four
Husbands, love your wives, just as Christ loved the church and gave himself up for her (Ephesians 5:25).
Because God made us, both male and female, in His image, God has stamped his masculine qualities on men and his feminine qualities on women.  And one of the characteristics that God has stamped on men is that of initiative.  Man is wired up to lead, to step out, and to close the deal.
God expects men to take spiritual initiative in the family and in the church.  The husband should take the romantic initiative in dating and marriage (this includes romancing your wife after marriage!).  Men should also take the moral initiative in the workplace and in society.  But, most importantly, men should take the initiative in service and sacrifice, just as Christ served and sacrificed himself for his bride, the Church.
Men are initiative-takers because God is an initiative-taking God.  1 John 4:19 says, "We love because he first loved us."  Men, lead the way this week in love, in forgiveness, in sacrifice, and in righteousness, just as God, in Christ, led the way for you.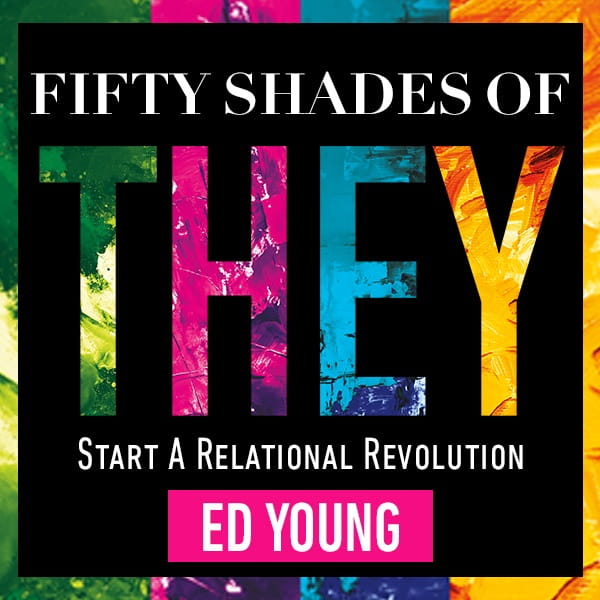 FIFTY SHADES OF THEY From New York Times Best-Selling Author Ed Young
Fifty Shades of They gives you fifty simple, yet profound insights that will help any relationship thrive, from friendships to business partnerships to marriages. Based on biblical standards and the teaching of Ed Young, this book is written for anyone who is looking to give new life to their relationships.
For more information about this and other subjects, visit the Ed Young Television website: www.edyoung.com