Ed Young Television Devotional
History Lessons
You may say to yourselves, "These nations are stronger than we are. How can we drive them out?" But do not be afraid of them; remember well what the LORD your God did to Pharaoh and to all Egypt. >Deuteronomy 7:17-18
The Israelites were in a scary place. They were about to enter the land that God had promised them, but they first had to defeat some pretty hostile citizens that were already inhabiting the land. They were so afraid that they wanted to back out, even though they had already witnessed God's faithfulness when he delivered them out of Egyptian slavery.
Have you ever faced a situation that was intimidating or confusing? Some of you may even be in that moment right now. But in those moments of fear and intimidation, wisdom is a precious commodity. And for Israel, wisdom came from looking back in time.
Our lives should be no different. We need to look back at God's faithfulness in our lives because it gives us the wisdom we need to trust him with our present and future circumstances. There will be times in our lives where fear and intimidation will stare us straight in the face, but remembering God's faithfulness will always lead us into the Promised Land.
Prayer
Lord, Thank you for your wisdom and faithfulness in my life. Help me to remember those moments of faithfulness whenever I am facing confusing or intimidating circumstances and decisions in my life. In Jesus' name I pray, Amen.
Today's Evotional was inspired by the Study Guide 'Retro' This is a 6-part study where we leverage what we've learned in the past to help us bridge the gap between our priorities and commitments today. (Includes a Leader's Guide, Creative Notes and Youth Notes for each session.)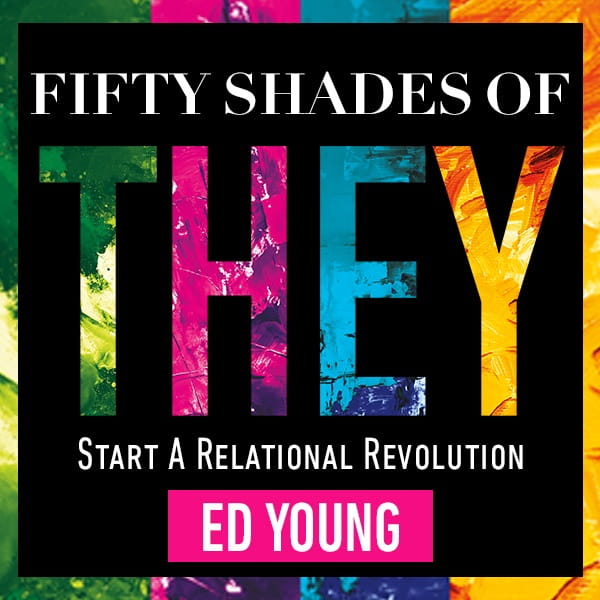 FIFTY SHADES OF THEY From New York Times Best-Selling Author Ed Young
Fifty Shades of They gives you fifty simple, yet profound insights that will help any relationship thrive, from friendships to business partnerships to marriages. Based on biblical standards and the teaching of Ed Young, this book is written for anyone who is looking to give new life to their relationships.
For more information about this and other subjects, visit the Ed Young Television website: www.edyoung.com