Ed Young Television Devotional
By Another Route
"And having been warned in a dream not to go back to Herod, they returned to their country by another route." >Matthew 2:12
THINK
When it comes to Jesus, people have one of three reactions. They react like the Magi and are completely changed. They react like Herod and are completely offended. Or they act like the religious leaders and are completely apathetic.
The birth of Jesus is the greatest gift we've been given. His presence in our lives requires us to do something. In other words, the miracle motivates movement. After we meet Jesus, we cannot continue moving in the same direction. Don't be like Herod or the religious leaders. Instead, like the Magi, leave your encounter with Jesus "by another route."
It's a difficult question, but one we must all ask ourselves: What has your reaction to Jesus been?
PRAY
Thank God for giving us the gift of Jesus Christ. Thank Him for the opportunity you now have to have a relationship with Him because of that gift.
ACT
Spend this weekend reading the book of Luke to learn about not only the birth, but also the life, death, and resurrection of Jesus Christ. And remind yourself of the greatest gift you have ever received and how He wants you to leave "by another route"!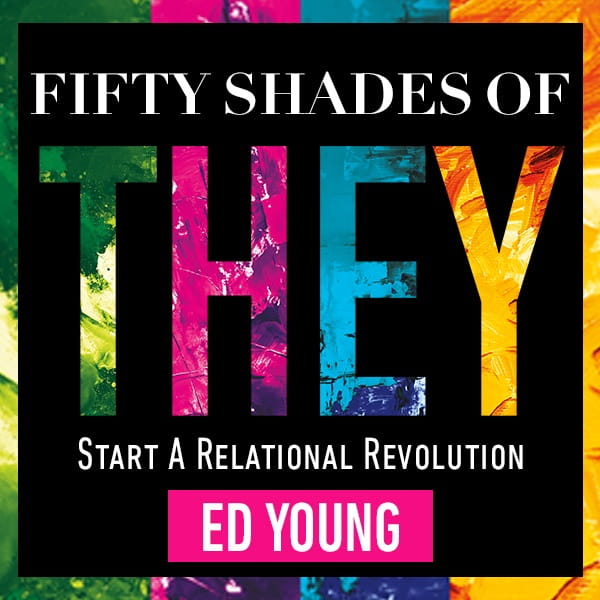 FIFTY SHADES OF THEY From New York Times Best-Selling Author Ed Young
Fifty Shades of They gives you fifty simple, yet profound insights that will help any relationship thrive, from friendships to business partnerships to marriages. Based on biblical standards and the teaching of Ed Young, this book is written for anyone who is looking to give new life to their relationships.
For more information about this and other subjects, visit the Ed Young Television website: www.edyoung.com