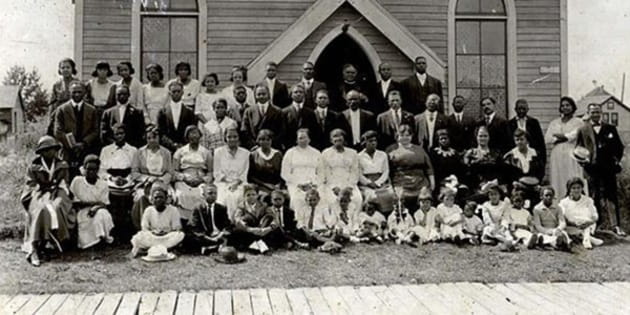 Of late, the evangelical world has found itself reeling from cultural setbacks it once took for granted. The re-election of President Obama, state passage of "gay marriage" initiatives, the uninviting of Louie Gigglio to the Inauguration, and even Super Bowl 2013 have signaled to some that Christians and Christianity have lost their welcome place in the public square. For the first time, some evangelical conservatives feel like an oppressed minority in the country.
As I've watched the chatter mixed with laments and jeremiads, I couldn't help but think of Jerry Falwell's "moral majority," founded in the late 70′s and defunct by the late 80′s. For nearly a decade, the Moral Majority exercised its political voice largely in southern states.
It seems to me that the very notion of a "moral majority" rested on two assumptions that some evangelicals no longer find tenable. First, it assumed the basic morality of most of the country. It assumed basic "Judeo-Christian principles" shaped and framed the moral reasoning of the average citizen, making your "average Joe" basically friendly to the aims and concerns of conservative Christians. Second, it assumed privilege. The very notion of "majority" suggests strength in numbers, a perch from which to rule for no other reason than outnumbering one's opponents. The last couple months have upturned both of those long-standing assumptions and some evangelicals find themselves at a loss for how to handle it, claiming to be "persecuted," "rejected," and "shut out" from the public square. Many who don't yet go so far as to claim persecution now, ring the ominous alarm of abuse being just around the corner.
It seems to me that if the evangelical church faces minority status in a country that no longer feels as welcoming, it will need to learn to become the moral minority. And to do that, coming from a position of significant privilege, she will actually have to learn from some folks who have long understood what it means to be moral and what it means to be minority in a country that denies your morality and even your right to freedom and existence. The Black Church. Evangelicals could well learn to be the moral minority from a much older moral minority.
Here are a few things to pick up (some of which I had the privilege of discussing here):
1. Learn to suffer with dignity and grace. That's not easy. But if the evangelical church is going to maintain a healthy dignity and resolve, it'll need to endure suffering like a good soldier. It'll need to learn how to bear reproach, shame, insult, ridicule, and even physical attack without cowing, lowering its head, or hating itself. Because of its privilege, white evangelical churches don't know how to joyfully accept the plundering of its possessions and persons. If true persecution comes, it will need to learn this lesson in spades. There are two models: Jesus and the Black Church. Jesus' model is perfect; the Black Church's example is proximate, near at hand. One you read in the scripture, the other you can read in history texts or even access in conversation.
2. Learn to do theology from the underside. Privilege affords a person the ability to think about life and God from "above." It allows a person to form conclusions in abstraction, detached from the grit and grime of suffering and need. But you can't do that if you're in a "persecuted minority" status. You have to ask, as Howard Thurman did two generations ago, "What does Jesus of Nazareth mean and have to say to the disinherited?" What truth and power is there in the gospel from the underside? How must we think about power and its use when we're the disenfranchised rather than the brokers? In many respects that's the great difference between theology done in Black and White circles. Most of African-American theology gets worked out in the crucible of suffering and under-privilege. That's why it's starting points and conclusions can be so different to those arrived at from the "top." That's why it can look heretical to those with power and privilege. The view comes from the bottom, and that's a very different reality. I suspect that if the white evangelical church ever does become a truly persecuted minority in the country, the scope and content of its theological commitments will change significantly to include questions of power, privilege, access, and justice. It would be good to glean from the experiences and theologies of persons that already have in hand over three hundred years of thinking about such things.