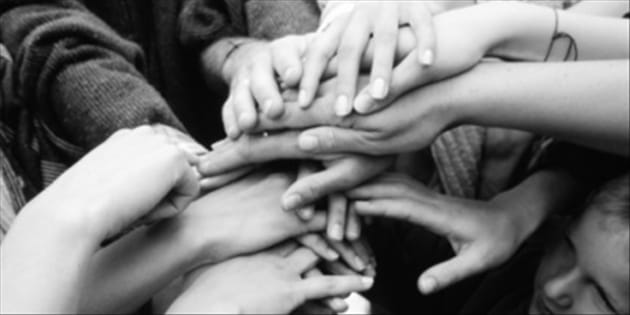 Editor's Note: The following is a report on the practical applications of Christine Ayala's new book, One Spirit One Church, (Pleasant Word, 2007).
Jesus prayed that all believers would be one and love another in the same way He loves us. When we avoid, criticize, or argue with each other, we hurt Jesus as well as ourselves. But when we rely on the power of His Spirit working through us, we can achieve the unity He desires.
Here's how you can pursue unity with other believers:
Make no distinctions among believers. Remember that, in God's eyes, there are no distinctions between His children who are in Christ – neither male nor female, young nor old, rich nor poor, etc. Don't let other believers' backgrounds discourage you from reaching out to them in love to build genuine relationships.
Surrender your agenda to God's agenda. Instead of letting your personal agenda guide you, make a habit of seeking God's will and fulfilling His purposes as you face decisions each day. Understand that God's plans for you involve working within the body of Christ rather than just on your own. Ask God to give you the ability to build close, trusting relationships with other believers and learn how to work together to achieve common goals.
Immerse yourself in God's Word. Invite God to speak to you through the Bible, which will transform your thoughts and help you see other believers from His perspective. Regularly read, study, and meditate on the Bible, and attend a church where you can hear God's Word preached often.
Forgive. Don't allow bitterness over ways other believers have hurt you to poison your soul and block your intimacy with God. Instead, obey God's call to forgive, and rely on the help He will give you to do so. Remember that God has chosen to forgive you even when you didn't deserve it, and that no one truly deserves forgiveness, yet it's a wonderful and healing gift from God. Whenever the people whom you forgive are alive and willing to reconcile, restore your relationships with them.
Share the Gospel message. Ask God to give you a renewed sense of compassion for the lost souls of the world and help you join other believers in the common goal of sharing the Gospel message with them. Let the experience of working together with other believers bond you into closer relationships with them. Be grateful for the love and forgiveness God has so graciously given to you all.
Let God's miracles inspire you. Read about the miracles recorded in the Bible, and learn about modern accounts of miracles, as well. Recognize that God is always at work in ways that often go beyond what we can understand. Know that God is bigger than any problem your or other people will ever face. Trust God to help you through even the most challenging situations with other believers. Expect Him to answer your prayers in wonderful ways.
Receive the gift of the Holy Spirit. Understand that God stands ready to fill all of His believers with the Holy Spirit – regardless of denomination – just as He filled members of the early church with His Spirit. Know that it's the Spirit's power that will enable you to live the Christian life and grow into the person God wants you to become.
Use your spiritual gifts to encourage and serve other believers. Realize that every believer has a unique and valuable contribution to make to the universal church. Ask God to help you recognize and develop the spiritual gifts He wants you to use together with other believers to do His work on Earth.