from Day by Day with the Persecuted Church,
Does Job fear God for nothing? (Job 1:9)
Joseph Ton
In Romania, there was a Christian poet named Traian Dorz. He spent more than sixteen years in prison because of his faith in Jesus Christ. One day, he was sentenced to another two years in prison because of a book he had written, a collection of Christian poems for children. He was seventy years old at the time! In prison, he wrote another poem, in which he says;
"Lord, help me to love You,
even if none of my prayers are heard.
Help me to trust You,
even if there will be
no reward in eternity."
Of course there will be a reward for this saint in heaven, but what he wanted to make clear, was that he loved God not because He answered all his prayers, not even because he was hoping for a reward, but because God is worthy to be served. He served God for Who He is, not for what He does.
God's answer to Satan's question, "Does Job fear God for nothing?" is "Yes!"
God was faithful to Job and Job was faithful to God, in spite of all the "why's."
Joseph Ton from Romania. Joseph Ton describes a number of spiritual principles of God's faithfulness despite suffering. Edited with permission from the Dutch booklet entitled Lessen in Lijden.
Copyright [C] 1995 Open Doors International. Used by permission.
Click here to sign up for a free monthly newsletter from Open Doors about persecuted Christians.
---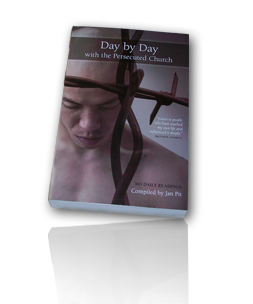 Day by Day with the Persecuted Church
compiled by Jan Pit with a forward by Brother Andrew (paperback, revised 2000)
Compelling wisdom from the pen of actual believers living amidst persecution, you'll be connected to the suffering, courage, and depth of life that exists in the harshest places in the world. Each of these 365 thought-provoking devotions will deepen your understanding of Christian persecution and provoke you to pray for our brothers and sisters with a new found depth.
To order your copy of this devotional, click