3 Things the Life of Joseph Teaches Us about Forgiveness
By David Qaoud
The life of Joseph as told in the book of Genesis is one of my favorite parts of Scripture. God used Joseph mightily, but as often is the case, that comes with great suffering. Joseph was mistreated, slandered, and betrayed by his own family. As a result, he had to learn how to forgive others.
And if you follow Christ, you'll have to do the same.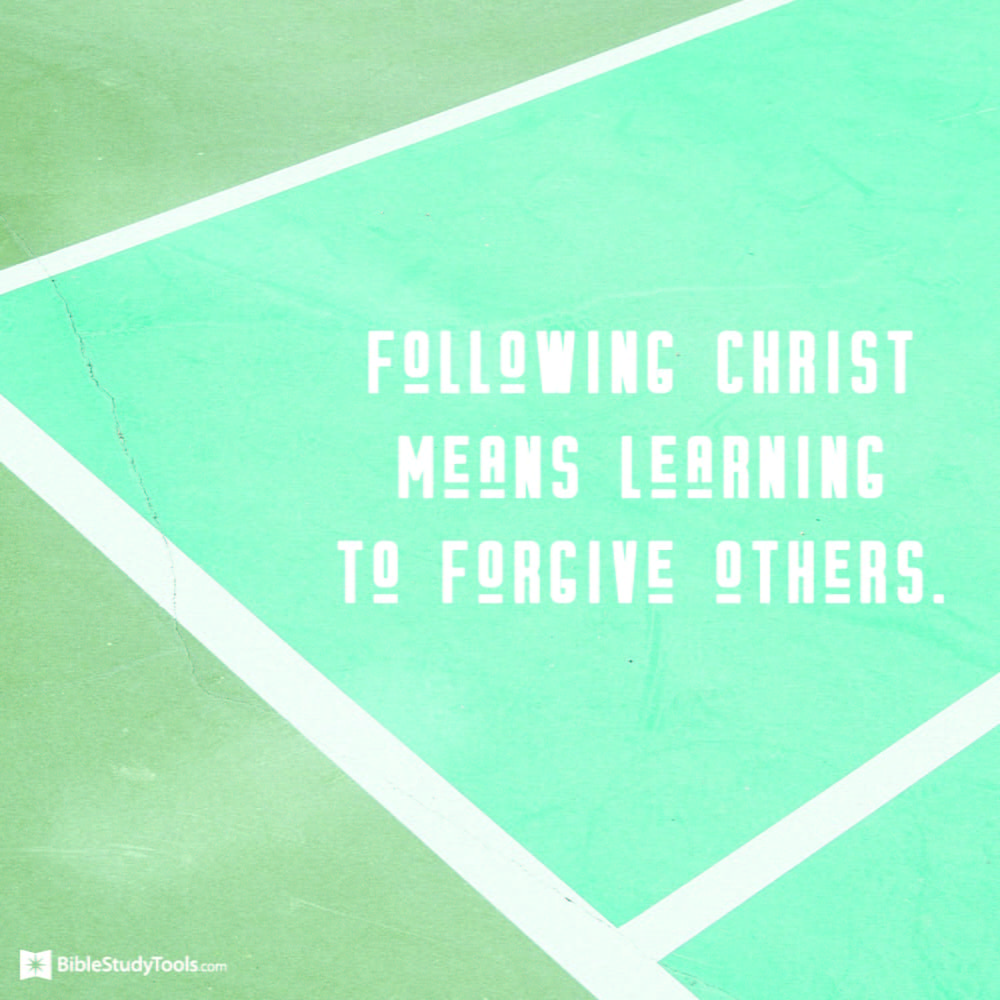 Let's recap a few verses from Genesis chapter 50 and allow me to point you to five observations on forgiveness:
"When Joseph's brothers saw that their father was dead, they said, 'It may be that Joseph will hate us and pay us back for all the evil that we did to him.' So they sent a message to Joseph, saying, 'Your father gave this command before he died: 'Say to Joseph, 'Please forgive the transgression of your brothers and their sin, because they did evil to you.' And now, please forgive the transgression of the servants of the God of your father.'" (Genesis 50:16-17)
1. Put yourself in the shoes of others.
Joseph's brothers failed him big time. And they knew it. They sold him into slavery out of jealousy, and they wondered if Joseph would seek revenge. His brothers were so afraid that they sent a messenger ahead to beg for forgiveness before any actual face-to-face contact (Genesis 50: 17). It must be an uncomfortable reality to fear your own family member.
No, it's not okay for someone to sin against you. That sin is an affront to God and painful to you. But if someone who commits wrong against you genuinely asks for forgiveness, at least consider their boldness and vulnerability in doing so. That's exactly what Joseph did: "Joseph wept when they spoke to him (v. 17b)."
Which brings us to our next point.
2.Weep with those who weep.
The Apostle Paul says to "weep with those who weep" (Romans. 12:15). Of course, you can't manufacture tears. You shouldn't try to fake it or act like someone you're not. But there is a sense in the Christian life that we should feel such a love, such a care for our brothers and sisters in Christ that even when they're in the wrong, we weep with them when they're hurting. That's what Joseph did.
We move on in the story: "His brothers also came and fell down before him and said, 'Behold, we are your servants.'" But Joseph said to them, "Do not fear, for am I in the place of God?" (Genesis 50:18-19)
3. Those who refuse to forgive are saying, "I'm above God."
"Ignorance of our own faults is the only cause that renders us unwilling to forgive our brethren," says John Calvin.
It's difficult to withhold forgiveness to others when we ponder how much we've been forgiven in Christ.
But these sorts of situations aren't always that easy, are they? There are various means that can help: prayer, Bible reading, Christian community, counseling, etc. We should never overlook the simple means of grace that can bring transformation. And if you belong to Christ, I'm confident that the Holy Spirit will help you as you cry out to him for help.
Perhaps the most famous verse in this text is verse 20: "As for you, you meant evil against me, but God meant it for good, to bring it about that many people should be kept alive, as they are today" (Genesis 50:20).
This article was originally published at gospelrelevance.com. Used with permission.
David Qaoud is a Christian, writer, and blogger from St. Louis, MO. He blogs regularly at gospelrelevance.com. You can connect with him on Facebook here.
Editor's note: This content was adapted from the original article "5 Reflections on Forgiveness from the Life of Joseph" which can be read in full here.