Unused Angels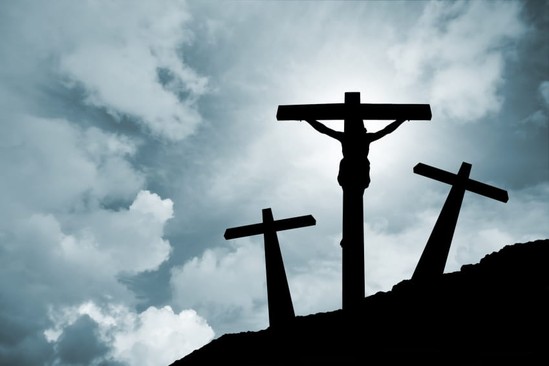 "Do you think that I cannot appeal to my Father, and he will at once send me more than twelve legions of angels?" (Matthew 26:53).
A legion meant 6000 Roman soldiers.
Twelve legions would equal 72,000 soldiers.
Twelve legions of angels would mean at least 72,000 angels. Don't you think that many angels could handle the soldiers that came out to arrest Jesus? But if Jesus had that sort of power at his disposal, why didn't he use it?
When Jesus hung on the cross, those who passed by hurled insults at him: "Come down from the cross, if you are the Son of God!" (Matthew 27:40). On one level, the insult made sense. Everyone knew that crucifixion was the worst way to die. Through years of practice, the Romans had perfected the art of killing. They had many ways to kill undesirable people. But they reserved crucifixion for the worst of the worst—thieves, rebels, terrorists, or anyone they regarded as a threat to their rule.
By crucifying Jesus, the Romans were saying, "This man is a public menace." They didn't think they were crucifying the Son of God. When the soldiers nailed him to the cross, they were just doing their job.
If Jesus had 72,000 angels ready to come to his aid, why didn't he use them? Why put up with the horror of crucifixion? Why go through the torture?
The answer is, he was born to die on the cross. That's why he came to the earth. In the gospel of John, Jesus spoke often of "his hour," meaning the moment of his death. When his hour finally came, he embraced it because he was fulfilling his destiny. Consider this verse:
"No one takes my life from me. I give my life of my own free will" (John 10:18).
Never feel sorry for Jesus.
He didn't feel sorry for himself.
J. C. Ryle puts this in perspective:
"He did not die because he could not help it; he did not suffer because he could not escape. All the soldiers of Pilate's army could not have taken him, if he had not been willing to be taken. They could not have hurt a hair of his head, if he had not given them permission."
In the deepest sense, the Roman soldiers did not take his life because no one could take it from him. He gave his life—freely, voluntarily, gladly—"For the joy set before him he endured the cross, scorning its shame" (Hebrews 12:2).
Don't call Jesus a victim.
He was a victor.
He offered himself in our place, taking our shame, becoming a curse for us, that we might have everlasting life and the forgiveness of our sins.
That's why he wouldn't come down from the cross.
That's why he didn't need 72,000 angels to rescue him.
In 1958 Ray Overholt wrote a song called Ten Thousand Angels. It begins this way:
They bound the hands of Jesus in the garden where he prayed
They led him through the street in shame
They spat upon the Savior so pure and free from sin
They said crucify him he's to blame
He could have called ten thousand angels
to destroy the world and set him free
He could have called ten thousand angels
but he died alone for you and me
That's exactly right. There was no miracle deliverance at Calvary because Jesus' death was the miracle that delivers us from our sin. That's why we call this day Good Friday. When man does his worst, God does his best.
Thank you, Lord Jesus, for finishing what you came to do. Your love held you to the cross when you could have come down. We are going to heaven because you were not ashamed to die for us. Eternal praise to you, our Great Savior! Amen.
Click here to sign up for the free email sermons.
---
---