Thou Didst Leave Thy Throne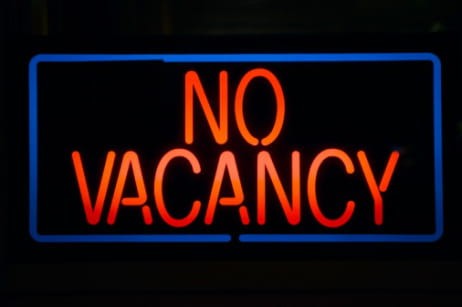 "He emptied Himself by assuming the form of a slave, taking on the likeness of men" (Philippians 2:7).
Friends remembered her as a woman of compassion, and with good reason. Emily Elliott loved to care for the sick and dying. Like many Victorian churchwomen, she gave herself to rescue missions and Sunday School work. She published 48 hymns for the sick in a book called Under the Pillow.
Today we remember her for a hymn she wrote called Thou Didst Leave Thy Throne. It begins with a verse recalling there was no room in the inn:
Thou didst leave thy throne and thy kingly crown,
When thou camest to earth for me;
But in Bethlehem's home there was found no room
For thy holy nativity.
Unlike many Christmas carols, this one does not trace other details of the story. Instead the verses take us through the life of Christ, focusing on the humility of our Lord. Emily Elliott wrote it especially for children. Here's a sample verse:
The foxes found rest, and the birds their nest
In the shade of the forest tree;
But Thy couch was the sod, O Thou Son of God,
In the deserts of Galilee.
Then we sing about the cross:
Thou camest, O Lord, with the living Word,
That should set Thy people free;
But with mocking scorn and with crown of thorn,
They bore Thee to Calvary.
The final verse looks forward to the return of Christ:
When heaven's arches shall ring, and her choirs shall sing
At Thy coming to victory,
Let thy voice call me home, saying, 'Yet there is room-
There is room at my side for thee!'
Although I love this carol, I have rarely heard it sung in church. The refrain always moves me:
O come to my heart, Lord Jesus,
There is room in my heart for Thee.
I wonder if Emily Elliott was not influenced by her aunt, Charlotte Elliott, who wrote the famous invitation hymn Just as I Am. In any case, I'm happy to include this lesser-known but beautiful carol. Let's listen to this a cappella version.
If you've never trusted Christ, here's a simple prayer that could change your life forever:
Lord Jesus, for too long I've kept you out of my life. No longer will I close the door when I hear you knocking. I believe you are the Son of God who died on the cross for my sins and rose from the dead on the third day. Come into my heart, Lord Jesus, and be my Savior. There is room in my heart for you. Amen.
You can reach the author at [email protected]. Click here to sign up for the free email sermon.
---
---