The Promise of Sufficient Strength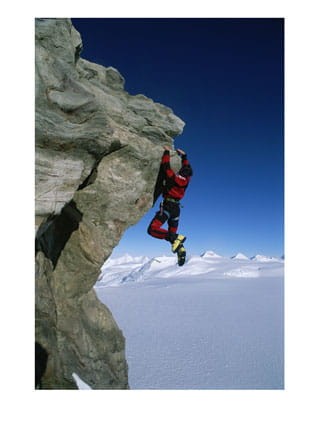 "I can do all things through him who strengthens me" (Philippians 4:13).
What does this verse mean?
What is God promising to do for us?
When I studied the last part of that verse, I discovered it means "to pour strength into." It's like pouring milk into a pitcher or water into a glass or coffee into a cup. It's the picture of something empty that is filled by an outside source. It's the picture of a believer facing the problems of life—hopeless and helpless— and in that situation, Jesus Christ pours his strength into the believer's life.
Let me put this teaching in one sentence: Through Jesus Christ you can do everything God wants you to do today. You can face everything he wants you to face, you can fight every battle he wants you to fight, you can obey every command, you can endure every trial, and you can overcome every temptation through Jesus Christ.
It takes more than positive thinking. You've got to have Jesus Christ on the inside.
Are we who believe better than other people? No.
Are we stronger? No.
Are we spared the problems of life? No.
Are we wiser than others? No.
Do we suffer? Yes.
Do we know heartache and disappointment? Yes.
Do we face opposition? Yes.
Do we get sick? Yes.
Do our loved ones die? Yes.
Christians are not exempt from the trials and troubles of life.
What makes the difference? Only one thing: Jesus Christ within. We have the power of the indwelling Christ, and that makes all the difference in the world.
Is it enough? Is Jesus Christ enough for the problems of life? Yes, yes, a thousand times yes, and the saints across the ages testify that Jesus Christ is enough.
You can do "all things" if you rely on Jesus Christ. Not in your own strength, not in your own power, not in your own wisdom, and not in your own ability to figure things out. But if you will say, "Lord Jesus, I'm relying on you," he will give you whatever you need so that you can do whatever he wants you to do.
That's a promise you can rely on today, tomorrow, and for the rest of your life.
Lord of All Things, help me to place myself under your care, holding nothing back, making no excuses, but giving you all things in advance, and letting you fill in the details. Amen.
Musical bonus: Peter Hollens has recorded an amazing a cappella version of Mary, Did You Know?
Click here to sign up for the free email sermons.
---
---