The Promise of Hope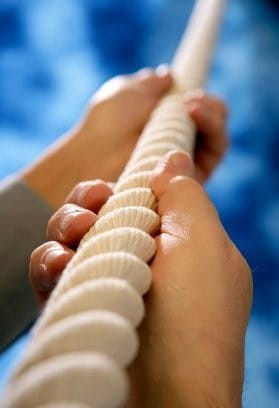 "For I know the plans I have for you," declares the Lord, "plans to prosper you and not to harm you, plans to give you hope and a future" (Jeremiah 29:11).
Some versions say, "to give you an expected end."
That's actually a good way to translate the last phrase of Jeremiah 29:11. God is not giving a vague promise that things are going to be better sometime, somewhere, in some situation. That's true, of course, but this verse has a very specific focus. God has an appointed end for his people, and nothing will hinder them from reaching that appointed end. Though the Jews could not see it, held as they were under total Babylonian domination, seventy years down the road the same God who raised up a pagan king (Nebuchadnezzar) to judge them will raise up another pagan king (Cyrus) to deliver them. Neither pagan king was aware of his part in God's plan. Each man acted according to his own free will, and God worked through those kingly decisions to bring his children home.
The end they expect will come, though not exactly as they expect it.
And not for 70 years.
They will see the end God always intended.
God has no unfinished plans!
They will see what God intended from the beginning.
Seen in this light, Jeremiah 29:11 becomes a great comfort, especially when we are going through hard times. It teaches us that God thinks of us, that his thoughts toward us are good, and that when his purposes have been completed, he will bring our troubles to their appointed end.
This is the "hope and future" we all need.
If this verse is true, then our position ought to be one of ever-increasing hope in the Lord. I admit that is hard to do when you see your child suffering from cancer or when your marriage falls apart or your career dissolves or you cannot pay your bills, or you suffer rejection from those you thought you could trust. We live in a fallen world, and we ourselves are fallen people, not yet what we could be or should be or someday will be. There is no Bible verse that can take away the pain of this world. But Jeremiah 29:11 leads us out of the darkness into the light.
If we know Jesus, we will have what we need, when we need it. Let that thought give strength to your heart today.
Lord Jesus, help me to remember today that your plans are always better than mine. Amen.
Musical bonus: MercyMe recorded an uplifting Christmas medley called Joy.
Click here to sign up for the free email sermons.
---
---