The First Brown Leaf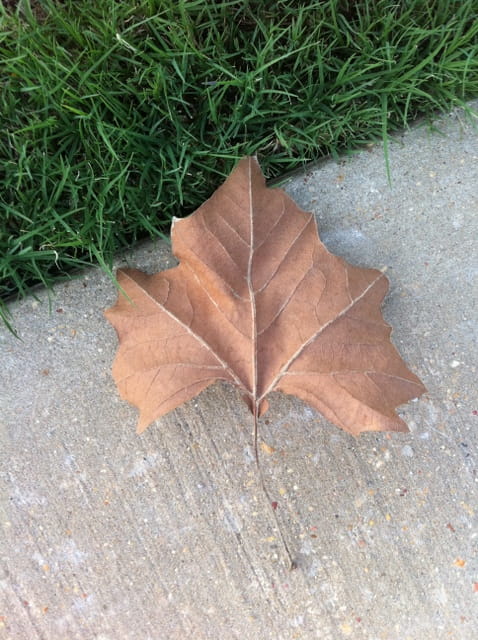 This afternoon I saw my first brown leaf.
In a month or two the ground will be covered with withered, dead leaves.
Today's leaf was the first of many to come.
In the Bible the withered leaf pictures both our sinfulness and our human frailty. "Like autumn leaves, we wither and fall, and our sins sweep us away like the wind."(Isaiah 64:6 NLT). We all start out fresh and green and full of life, but that's not how we end.
We are here today and gone tomorrow.
The green leaf speaks of the vitality of those whom the Lord blesses ("Their leaves never wither," Psalm 1:3), while the withered leaf reminds us that we won't be here forever.
Don't be tricked by the hot weather of August. The leaves fall and autumn comes sooner than we think. The great hymn Immortal, Invisible compares our frailty with God's eternity:
We blossom and flourish, like leaves on the tree,
And wither and perish; but naught changeth thee.
There are many lessons from the leaves, but I used the first brown leaf to remind myself that I who am withering away serve a God who remains the same forever. With that happy thought, I lay my head on my pillow and sleep well tonight.
You can reach the author at [email protected]. Click here to sign up for the free weekly email sermon.
---
---