Steve Tanner's 25 Days of Christmas Music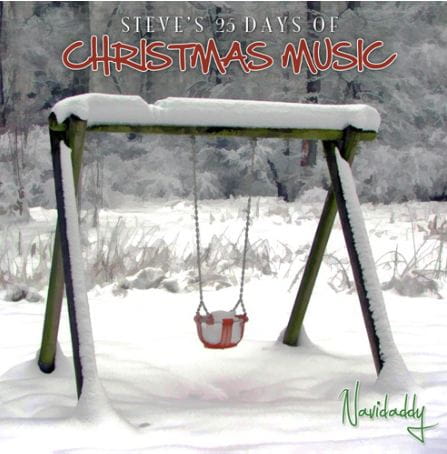 For eleven years my good friend Steve Tanner has been sponsoring the 25 Days of Christmas Music. Starting on December 1, he gives away a free Christmas song each day, ending on December 25. This year's theme is "Navidaddy," which means that each song references babies or children in the title. You'll have to read the rest of the intro to discover the real meaning of that word.
I don't know exactly how he does it or where he finds the various songs, but each year he offers this free musical gift to folks who visit his website. As an additional bonus, you can download all the songs he has offered from 2001-2010. That's a total of over 275 Christmas songs offering 15.7 hours of listening pleasure.
Best of all, it's all free!
I'm glad Steve offers the rest of us this gift of Christmas music each year. Just go to the 25 Days of Christmas Music and you can download the first free song today.
---
---