Sorry Don't Feed the Bulldog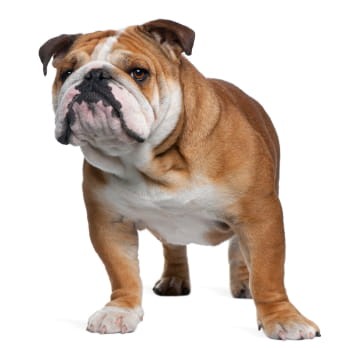 "Sorry don't feed the bulldog."
That's what a friend said to her children when they did wrong and tried to get out of trouble just by saying "Sorry."
It means being sorry isn't enough. You haven't made things right just by feeling bad about what you did. Feeling bad is just the first step.
This week I'm preaching through the life of Joseph for the fifth time this summer. But it's not always the same. The first time I had ten sessions, the second eleven sessions, the last two times five sessions each. That shapes the way you look at the story because you can't cover as much in five sessions as you can in eleven.
At Maranatha I have nine sessions, which means I can give more attention to Genesis 42-44 where Joseph puts his brothers to the test. This is the part of the story that most people know the least. As I was flying to Michigan on Saturday, I read the excellent treatment of those chapters by Griffith Thomas in his Devotional Commentary on Genesis. While discussing the need for repentance, he brought up a key point that made me think of "Sorry don't feed the bulldog":
"To be aware of sin is not repentance, for everything proves useless if the sin should be committed again. Right views of sin are one thing, to stop sinning is quite another."
Then he quotes Catechism of the Church of England, which mentions "repentance whereby we forsake sin."
He ends the chapter with two stanzas from a children's hymn that would have been well-known in the late 1800s:
Tis not enough to say,
I m sorry and repent,
And then go on from day to day
Just as we always went.
Repentance is to leave
The sins we loved before,
And show that we in earnest grieve
By doing them no more.
I think all of this is quite right. It is not enough to simply say, "I'm sorry," and then go and do the same sin over and over again. It's good to say, "I'm sorry" when we have done wrong, but we must not stop there. We must show that we have changed through our words and deeds, just as the brothers who betrayed Joseph had to show him that their hatred had been replaced with brotherly love.
All of that led me, finally, to this:
We should pray that God will open our eyes so that we will see our sin, hate our sin, and that by God's grace, we may show our true repentance from our sins "by doing them no more."
Sorry don't feed the bulldog. Never has, never will. Real change is what matters. Name the sin that keeps getting you in trouble. Ask the Lord to help you stop committing that sin. Be specific about your sin and about the grace you need.
Let's ask God to change us from the inside out this week.
You can reach the author at [email protected]. Click here to sign up for the free email sermon.
---
---