Secret Baptism in Pakistan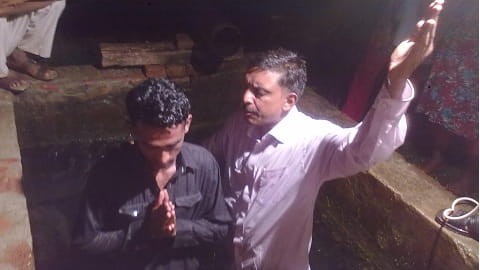 Source: Google Images
Seven years ago Brian Bill, pastor of Pontiac (IL) Bible Church, sent a copy of An Anchor for the Soul to a young man in Pakistan. He never knew how the book was received (or even if it made it to Pakistan) until he received the following note a few days ago:
Dear Pastor Bill. In 2004 you sent me a book about sin. That book and Bible reading healed me and I am now a Christian and was baptized in bathtub secretly by a missionary. My family are Muslim scholars. Thank you. Now I need you to pray for me. B________.
Please pray for B__________, that his faith would remain strong and that God would use him as a powerful witness to his own family.
You can reach the author at [email protected]. Click here to sign up for the free weekly email sermon.
---
---