Saints and Sinners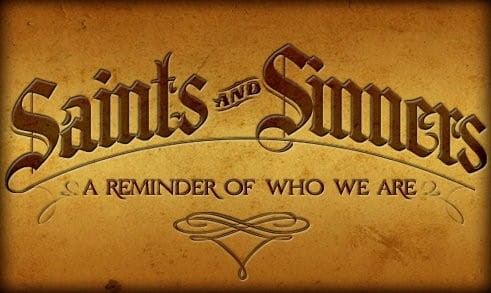 "The world has become so churchy, and the church has become so worldly, that you can't tell the difference anymore."

I don't know who said that first, but I know where I heard it first. Years ago Paul Harvey quoted those lines in one of his radio newscasts. I don't know that the world has become more "churchy," whatever that means. If anything, the world seems more secular today. But it certainly seems true that the church has become more worldly. I'm not referring to things like the music we use or how we dress. I'm thinking about questions like these:

Do we really believe what God has said about sexual morality?
Do we believe that all sexual activity outside of marriage is wrong?
Will we obey God or enthrone our own desires?
Nothing good can happen when we blur the lines God has drawn.
There are saints and there are sinners.
We do well to note and respect the difference.

Saints live one way because they are saints.
Sinners live another way because they are sinners.
Do we still believe this?
You can read the rest of the message online.
You can reach the author at [email protected]. Click here to sign up for the free email sermon.
---
---