Reconcile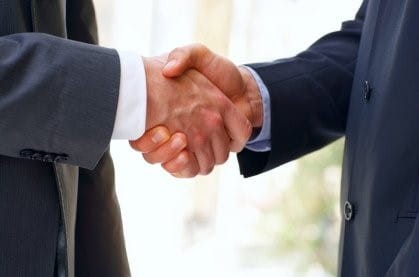 "His name will be called . . . Prince of Peace" (Isaiah 9:6).
Pollster George Gallup surveyed Americans on the top five questions they would most like to ask God. The list included the following question: "Will there ever be lasting world peace?"
It's a fitting question given the chaos in the world today. Whether we are talking about trouble in the Middle East or a sudden terror attack or the threat of nuclear war, we all know we live in dangerous times. World War III might break out at any moment.
In this bloody world, peace must be made. It never happens by chance. Someone has to drag the combatants to the table and give them a reason to put down their arms. Jesus never said, "Blessed are the peace-wishers or the peace-hopers or the peace-dreamers." But he did say, "Blessed are the peacemakers" (Matthew 5:9).
What is a peacemaker? Here's a simple definition: A peacemaker works to reconcile men to God and to one another.
Peacemaking begins at home. It starts with your closest and most intimate relationships: between husbands and wives, parents and children, brothers and sisters, uncles and aunts. Then it moves to your extended family: your friends at church, on the job, and in the classroom. Only then does peacemaking expand to more remote relationships: the village, the city, the state, the nation, and the world.
Peacemaking is not an easy business. It is costly, time-consuming, painful, and emotionally exhausting. Those who do it will often be misunderstood.
Our problem tends to be at the level of motivation. We know peace is hard to make and even harder to keep. It's usually easier to walk away from a problem. Why get involved in someone else's difficulty? Or we try and are rebuffed or even attacked and criticized for our efforts. So we give up before we get started.
But everyone can do something.
You've got a cellphone. Make a call.
You've got a computer. Send an email.
You've got two hands. Put them to work for others.
You've got two feet. Go see a friend in pain.
You've got two ears. Listen to the cries of the wounded.
You've got two eyes. Lift them up to see the world as God sees it.
You've got two lips. Preach the gospel of peace.
There is so much war, so much strife, so much pain in the world. That means there is plenty of work for you to do. Every tiny step receives God's blessing. How do you get involved in the world? Be a peacemaker!
Lord Jesus, make me an instrument of your peace. Where there is hatred, let me sow love. Amen.
Musical bonus: Sometimes songwriters create a powerful impact by combining a new song with an old one. That's what Keith and Kristyn Getty did in this medley of Joy Has Dawned/Angels We Have Heard on High.
Click here to sign up for the free email sermons.
---
---