Preacher, Get to the Point!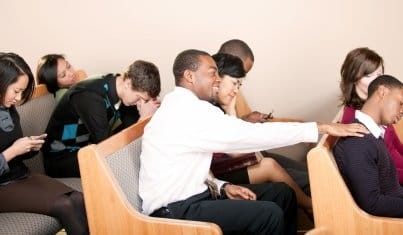 People are easily distracted.
Preachers need to remember that.
During my years pastoring three different churches, I discovered it was easy to get the attention of people in the congregation, but it was difficult to hold that attention for very long. We would announce some great new initiative, and for fifteen minutes it was like the second coming of Pentecost, then fifteen minutes later people had forgotten what we had told them. If you live in a big city, that's just the way it is. And it's not that much different in small towns. We've got cable TV, high speed Internet, instant messaging, smartphones, video games, Facebook, Twitter, and satellite radio with 150 channels so you can listen to your favorite music coast to coast. We live in an age of communication overload.
Because we are easily distracted, it's important for preachers to get to the point and not dawdle in the pulpit. After we moved to Mississippi in 2005, Marlene and I had the privilege of attending many different churches. I found it instructive to sit in the pew for the first time in 26 years and simply take in what was happening all around me. Here's something I noticed early on. Sermons seem a lot longer in the pew than they ever seemed in the pulpit. I was amazed at how quickly my mind would wander. I recall one Sunday when we attended a church that happened to have a guest speaker. It was obvious that he was known and loved by the congregation. When he got up to speak, he started talking about this and that. He gave a few personal anecdotes, he updated us on his family, he told about what he had been doing lately. The bulletin said he was going to preach from Romans 8:28-30, one of the glorious passages of the New Testament. But he never seemed to get there. After about ten minutes, I wanted to stand up and say, "Do you have anything on your mind that you want us to know? If you do, please tell us because we want to hear it."

This is not a call for shorter sermons, but it is a call for purposeful preaching where every word counts. Preacher, this Sunday if you have something to say, tell us plainly. Don't keep us in suspense. Don't trick us or play with us. Tell us why you called this meeting. Tell us why you think it matters that we listen.
And do it quickly because we are easily distracted.
You can reach the author at [email protected]. Click here to sign up for the free email sermon.
---
---