Our Family Christmas Card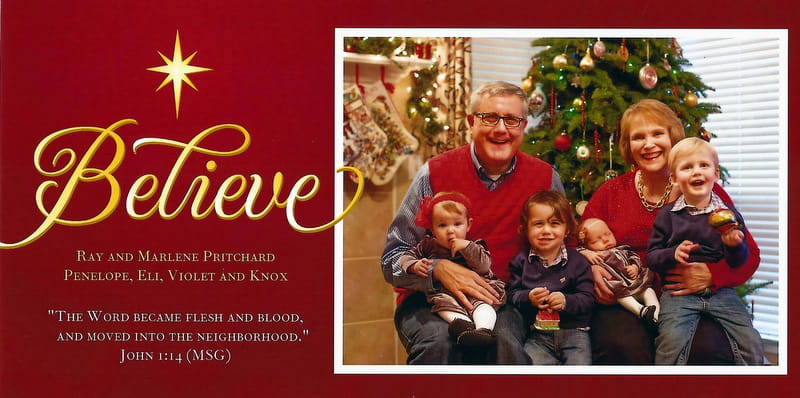 We took this picture with our grandchildren several weeks ago. We did about eight takes to get this picture. Hard to get those boys to stay still for more than a second.
From our familly to yours . . . Merry Christmas!
---
Originally published December 20, 2013.
---