New Edition of "Keep Believing" Now Available on Amazon!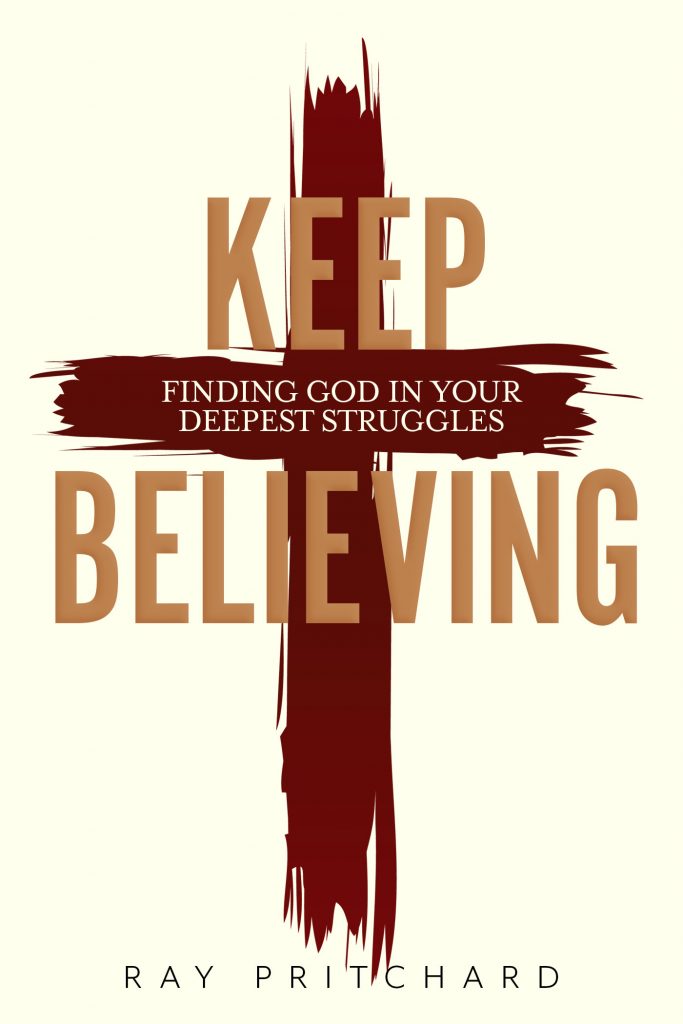 It's here!
The new edition of Keep Believing is now available for purchase on Amazon. You can buy the print version for $9.99 or the Kindle version for $3.99.Here are a few endorsements:
"If you desire to strengthen and deepen your faith in every season of life and develop a muscular faith, then read Keep Believing. Here you will find honest and helpful answers to life's questions and discover a faith for a lifetime."
Jack Graham, Prestonwood Baptist Church, Plano, TX
"Keep Believing will help anyone trying to find God when life tumbles in. This book offers biblical answers to the hard questions that keep us awake at night. Pastor Ray enables us to keep on keeping on we feel like giving up. Read it! Study it! Share it with a friend!"
H.B. Charles, Jr., Shiloh Metropolitan Baptist Church, Jacksonville, FL
"Dr. Ray Pritchard offers hope for the hurting based on the eternal truth of God's Word. I recommend this book to anyone going through hard times because it will give you hope to keep on believing when you'd rather give up."
Bobby Richardson, Former New York Yankee
All-Star Second Baseman, World Series MVP
We're having an online launch party on Facebook Live next Wednesday (April 3) at 8 PM CT. I'm going to share the stories behind the book and tell you why I wrote it.
Please join me in praying God will use this new edition to encourage many people and point them to Jesus in their deepest struggles.
Click here to sign up for the free email sermons.
---
---