Lunch With A Friend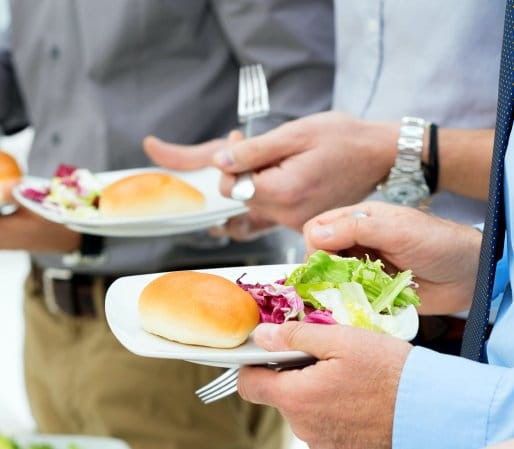 I had lunch with a man who for many years had been rising to the top of his profession. I do not know his salary but I am sure he is well compensated for his labors. But his outward prosperity is only part of the story. In his life he has known his share of pain and sorrow. Tragedy has struck close to home once and then twice. He is outgoing and friendly and you feel drawn to him immediately, but if you look closely at his eyes, you can see the evidence of the burdens he has carried.
When we ate lunch, he was in the middle of great turmoil at his job. Every day he faced the reality of going to work knowing that his superiors have not appreciated his contributions to the firm. This was true even though he was far and away the top producer and the star performer. His labors brought enormous profit to his company. Every day was a battle to get up, go to work, and keep a smile on his face. But he looked so relaxed when I ate lunch with him. How did he do it? He told me that a great change had come to his life in the last few days. It was a change on the inside, a change in the way he looked at things. "Pastor, I've been pushing and pushing and pushing. Trying to fix things up. Trying to make a better deal. Holding all my cards, dealing them out one by one. It hasn't worked. The Lord finally said to me, 'Why don't you let me take over?' So I did. I told the Lord He could take over. Nothing has changed at the office. Things are going to get worse before they get better. They're going to make things miserable for me. But that doesn't matter. I've given it all to the Lord. That means I don't have to figure out all the details of my future." Then he added, "I'm going to relax now."
He was a good man in a hard place. But you wouldn't know it to look at him. Somehow he grasped the great truth that praying "Thy will be done" means letting go of your own life. My friend learned it the same way we all have to learn it—through pain and difficulty and the hard times of life. As we were walking back to his car, he said, "Every day I pray this simple prayer, 'Thy will be done.'" No wonder he had a smile on his face. It's hard to pray that prayer because it means giving up control of your life. But that doesn't mean your life will go out of control. It just means that your life is surrendered to God's control.
Here's another way to pray that prayer: "Lord, let your will be done even if my will is not done." If you're not there yet, pray like this: "Lord, make me willing to be willing to do your will."
Those who yield themelves to God's will are happier than those who fight it. That's what my friend was saying to me, and that's what I'm now saying to you.
You can reach the author at [email protected]. Click here to sign up for the free email sermon.
---
---