KBM Launches YouTube Channel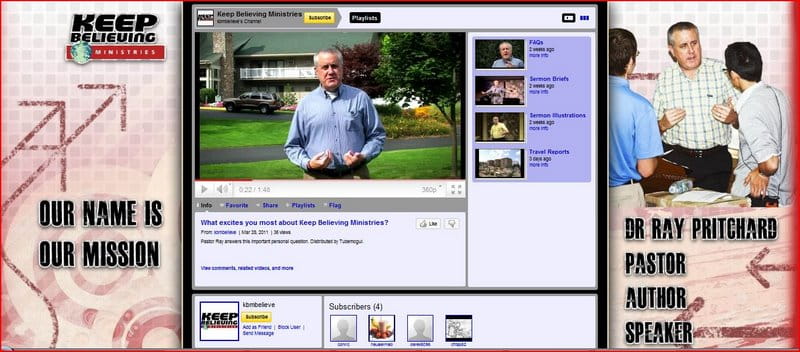 Call it Video 2.0.
A year ago we launched our first-ever video page on the KBM website. Since then we've been adding sermons, FAQs, a new feature called "sermon briefs," sermon illustrations, and travel videos from our trips to Africa and China. As the video page has grown in content, it has also grown in popularity.
Today we take a big step forward with the launch of the KBM YouTube channel. For most people on the Internet, YouTube is the #1 spot to find video. As of today, you can find most of our video content on the KBM YouTube channel. We're launching the channel because we know we can reach people on YouTube who might never find us on our website.
To make this work, we need your help in three ways:
1. Visit the KBM YouTube channel.
2. Become a subscriber to our channel.
3. Tell your friends about it.
We intend to offer a steady stream of new video content, but we need your help to make it effective. As you subscribe and then spread the word, we'll climb up the search engine rankings, making it easier for others to find us as well.
Check it out and let us know what you think.
You can reach the author at [email protected]. Click here to sign up for the free weekly email sermon.
---
---