Inn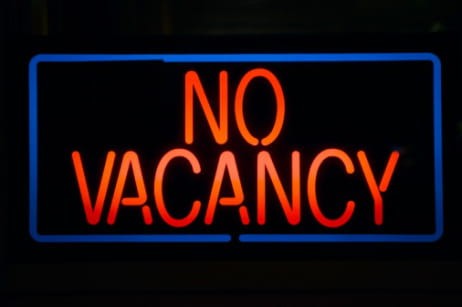 "She brought forth her firstborn son, and wrapped him in swaddling clothes, and laid him in a manger; because there was no room for them in the inn" (Luke 2:7 KJV).
He was born like this in order that the humble might feel free to come to him. The very manner of his birth—turned away from the inn, born in a stable—means that God welcomes the rejected, the abused, the mistreated, the forgotten, the overlooked, to come to him for salvation. "We might tremble to approach a throne, but we cannot fear to approach a manger" (Charles Spurgeon).
If Jesus had been born in Paris or in Beverly Hills, only the rich and famous would feel at home with him. But since he was born in a stable, all the outsiders of the world (and there are far more outsiders than insiders) instinctively feel a kinship with Jesus.
I find this an inspiring thought. The fact that there was no room in the inn turns out to be much more than an incidental detail. Indeed, it is central to who Jesus is. Now that we know why he came, surely we will say, "He had to be born like this. It couldn't have happened any other way."
Is there a hint here of his upcoming death? I believe there is. Turned away from the inn and resting in a feeding trough, he was already bearing the only cross a baby can bear—extreme poverty and the contempt and indifference of mankind. In the words of Francis of Assisi, "For our sakes he was born a stranger in an open stable; he lived without a place of his own wherein to lay his head, subsisting by the charity of good people; and he died naked on a cross in the close embrace of holy poverty."
This baby lying forgotten in an exposed stable, resting in a feeding trough, is God's appointed "sign" to us all. This is a true incarnation. God has come to the world in a most unlikely way. This is what Philippians 2:7 means when it says that he "made himself nothing, taking the very nature of a servant, being made in human likeness." Nothing about the baby Jesus appeared supernatural. There were no halos, no angels visible, and no choirs singing. If you had been there, and if you had no other information, you would have concluded that this was just a baby born to a young couple down on their luck. Nothing about the outward circumstances pointed to God. Yet all of it—every part of it, every single, solitary, seemingly random detail—was planned by the Father before the foundation of the world. To the unseeing eye, nothing looks less like God; to those who understand, God's fingerprints are everywhere.
There was no room for Jesus that night in Bethlehem. Will you make room for him in your heart this year?
My Lord, though the world has no room for you, come and dwell in my heart today. There will always be room for you! Amen.
You can reach the author at [email protected]. Click here to sign up for the free email sermon.
---
---