I Heard the Bells on Christmas Day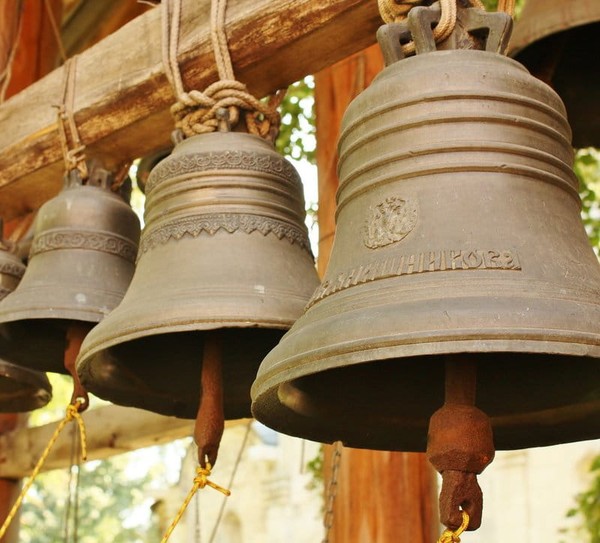 "To guide our feet into the way of peace" (Luke 1:79).
This song was born out of one man's broken heart.
We know Henry Wadsworth Longfellow as one of America's greatest poets. We don't think of him as the writer of a familiar Christmas carol. The story begins in 1861, in the early days of the Civil War. Tragedy struck that year when Fanny Longfellow, Henry's wife, was fatally burned in an accident at home on July 9th. She died the next day. The first Christmas after her death, Longfellow wrote, "How inexpressibly sad are all holidays." A year after the incident, he wrote, "I can make no record of these days. Better leave them wrapped in silence. Perhaps someday God will give me peace."
Let's shift the scene to December 1864. After four bloody years, the Civil War is slowly drawing to a close. Already 500,000 soldiers have died. Many more would die before the war would end. On Christmas Day, Henry Wadsworth Longfellow penned a poem that became a beloved Christmas carol. It starts with these hopeful words:
I heard the bells on Christmas Day
Their old, familiar carols play,
And wild and sweet
The words repeat
Of peace on earth, good will to men!
Out of his sadness and in response to the carnage of war, he wrote this pessimistic verse:
And in despair I bowed my head;
"There is no peace on earth," I said;
"For hate is strong,
And mocks the song
Of peace on earth, good-will to men!"
Lately those words have seemed all too true. Hate is strong. Where is our hope at Christmastime? That leads us to this answer:
Then pealed the bells more loud and deep:
'God is not dead, nor doth He sleep;
The wrong shall fail, the right prevail
With peace on earth, good will to men.'
If Christmas means anything, it is this: God wins in the end. At Bethlehem he launched a mighty counteroffensive that continues to this very day. It all started with a tiny baby boy named Jesus, born in a scandalous way, in a barn, to unmarried teenagers who were homeless and alone. The world knew nothing about what was happening in Bethlehem. Only in retrospect do we understand.
At Bethlehem God struck a blow to liberate the world from sin and death. And his front line soldier was a tiny baby boy.
Don't take him for granted. In this little baby there is all the strength of Deity. The power of God is in those tiny fists. He has divine strength. Whatever he desires, he can do.
He leads the armies of heaven.
Longfellow was right.
"The wrong shall fail, the right prevail.
With peace on earth, good will to men."
I found a version of I Heard the Bells performed to a background of Civil War scenes. Let's listen to it together.
Our Father, how desperately this broken world needs peace. Hate is so strong. We thank you for Jesus, the Prince of Peace. Grant that we might be peacemakers and not peace-breakers. In Jesus' name, Amen.
You can reach the author at [email protected]. Click here to sign up for the free email sermon.
---
---