How Big is Your God?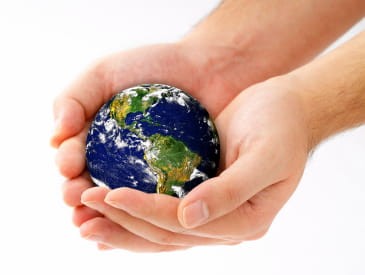 Good morning from beautiful Schroon Lake where we expect blue skies, a light breeze, with highs in the mid-70s. A perfect day to be at Word of Life Island.

This week I've had the honor of speaking to 500 teens every morning in the Bible hour. Each day we've tackled a key question from the life of Joseph. Here they are so far:

Monday: Do you know why you were born?
Tuesday: Do you know who you are?
Wednesday: Are you willing to wait for God?

Today we go to the heart of the matter:
Thursday: How big is your God?

So many problems start right here. We struggle in hard times because our God is too small. It's all a matter of perspective.

When God is big, your problems seem small.
When God is small, your problems seem big.

Good theology solves a lot of problems.

So this morning we're going to see the greatness of God as Joseph is promoted from the pit to the palace in Genesis 41. We'll look at 7 signs of the sovereignty of God. Then I'm going to give the students a 21-day prayer challenge.

Would you pray with me that the students will "trade in" their little God for the big God of the Bible?

You can watch my message live on the Internet by clicking on Live from Word of Life Island! The service starts at 9 AM EDT. The Internet feed begins about 20 minutes after the service begins.
You can reach the author at [email protected]. Click here to sign up for the free email sermon.
---
---