Home » Blog Join Us for an Election Eve Online Prayer Time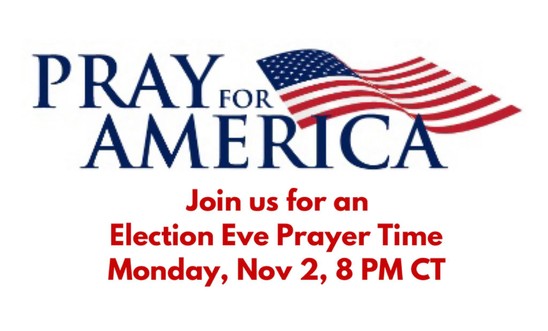 We need God's help, don't we? Let's meet online on Monday night to pray for America as we prepare for the national election. You can join the prayer time by going to the KBM Facebook page.
See you Monday at 8 PM CT.
It's time to seek the Lord!
PS Click here to sign up for the free email sermons.
---
---