"God Can Do Anything Now"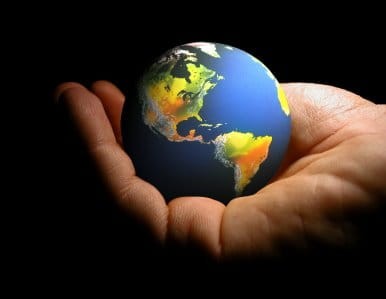 An email arrived a few minutes ago from a pastor friend who ended his note with this benediction:
"May God use you and bless you in ways that only he could imagine!!"
Something about that cheered my soul. I like the idea of being blessed in ways that only God could imagine. We all have our list of things we hope God will do either for us or in the lives of those we love. But this is like God saying, "Settle down. Fear not. Let not your heart be troubled. You haven't even imagined all that I can do for you and your loved ones."

It reminds me of Paul's declaration in Ephesians 3:20 that God is able to do "far more abundantly than all that we ask or think" (Ephesians 3:20).

God can go far beyond anything we dare to ask or dream.

It is not our prayers that mark his ability. He can do far more than we can pray. It is not our dreams and hopes that mark his ability. He can do things we can't even dream of. He is not limited by our prayers, our problems, our dreams, or even by our meager theories about who he is. We don't even know what we don't know about God.

I listened as a friend talked about what this meant to him. After almost being destroyed by alcohol, drugs and immorality, Christ saved him and utterly transformed his life, his marriage, his family, and his career. With profound gratitude, he thought about his own life in light of verse 20, and then he said, "God can do anything now." He's absolutely right.

"God can do anything now."

Let that thought give strength to your heart today.
You can reach the author at [email protected]. Click here to sign up for the free email sermon.
---
---