Fresh Graves in the Churchyard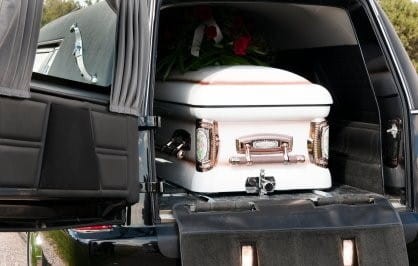 I still remember the first time I saw a dead person.

It happened when I was in junior high school and a classmate suddenly died. It shook me up because I had been to his home and he had been to mine. We were just typical good friends. And then he died.

The whole school was dismissed for the funeral. When I walked into the church sanctuary, I saw the open casket in front of the platform. I remember standing at the back of that crowded auditorium and seeing the outline of his face above the edge of the coffin. I was too scared to go up for a closer look.

Years later I was touched by death again when my father died just as I was starting seminary. One night my mom called to say that Dad was sick. A little over two weeks later he died. No event has ever shaken my life like my father's death. It took me a long time come to grips with the fact that he was gone.

We all have our own way of coping with death. Mostly we avoid the subject if we can. No one ever says, "Come over to the house this Friday night. We'll have pizza and talk about death."

Death shocks us, scares us, and sobers us up. It forces us to confront the reality that someday we too will die.

But sometimes we can't avoid it.
You can read the rest of the sermon online.
You can reach the author at [email protected]. Click here to sign up for the free email sermon.
---
---