Five Keys to Unlocking God's Will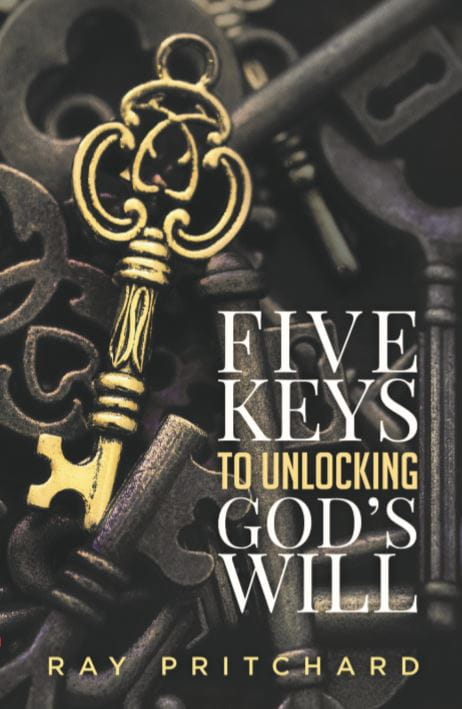 We have just released our latest booklet called "Five Keys to Unlocking God's Will." I wrote it because all of us have moments when we need God's guidance regarding a relationship, a business decision, or a major expenditure.
Our choices really do matter. We make our decisions, and our decisions turn around and make us. I believe this booklet will help you because we all need God's guidance.
We're making the booklet available for a suggested donation of $1 per copy with a minimum order of 10. Please note that we only ship within the United States. Click on this link to place an order.
You can download a FREE PDF version of "Five Keys to Unlocking God's Will".
Would you help us spread the message by ordering copies of this booklet to share with your friends?
PS: You can also help us in a big way by sharing this with your friends.
Thanks!
Ray Pritchard
Click here to sign up for the free email sermons.
---
---